Heirloom Fashion Talk and Tea
Thursday, June 11, 2020
|
11 AM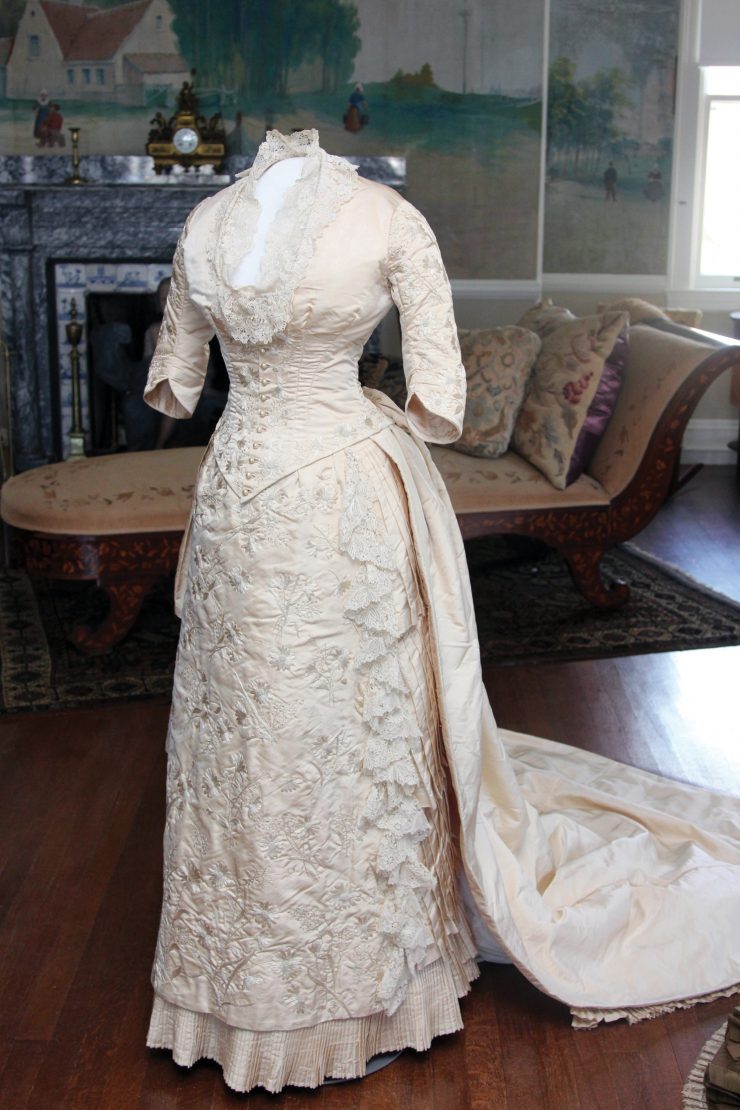 Heirloom Fashion Talk and Tea
with Curator, Margaret Whitehead
Thursday, June 11
11 AM
Blithewold has a collection of more than 100 dresses that belonged to Bessie McKee and her daughter Marjorie Van Wickle Lyon. They date from 1882, beginning with Bessie's wedding gown, until around 1936. All these costumes undergo significant professional conservation before they can be exhibited. This PowerPoint presentation and lecture begins with a review of some of our favorite gowns, followed by an in-depth portrayal of the work involved to conserve the 1882 wedding dress.
Afternoon tea in the dining room following the presentation.
Price includes presentations and tea.
---
Please note:
The price for Tea includes admission to the Mansion and Grounds, so be sure to leave time for touring!
Our teas are served by and largely prepared by Blithewold's volunteers.
We have a limited ability to accommodate vegetarian diets as well as nut and celiac allergies. Please specify when making a reservation.
For parties larger than 8, contact Allan Millora (extension 21) to make a reservation or private tea.
Unfortunately, we are unable to take individual payments for each member of a group. Payment must be made for the entire party at the time of registration to reserve the properly sized table for your party.
Additional information can be found on our FAQ page here.
---
$35 Member | $45 Non-Member