Naturalistic Planting on a Domestic Scale
Friday, May 15, 2020
|
11 AM - 1 PM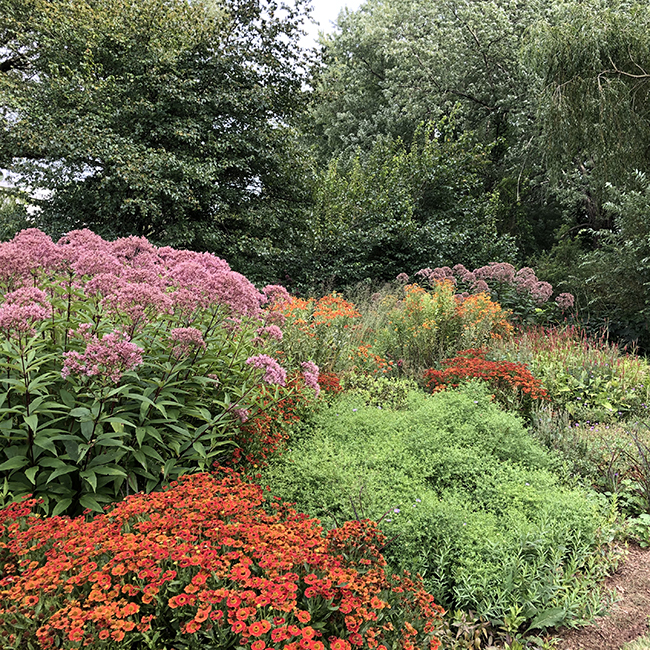 Naturalistic Planting on a Domestic Scale
Robert Clyde Anderson, author/designer
Friday, May 15 (during National Public Gardens Week)
11 AM – 1 PM
Developments in ecology and environmental science over the last thirty years have revolutionized the way we use perennials in gardens and landscapes all over Europe and North America. Whether it's called "The Dutch Wave", "The New Perennial Movement", or any number of other names, creative gardeners and designers have reinvigorated the use and appreciation of herbaceous plantings worldwide. The Highline in New York, the Lurie Garden in Chicago, the Olympic Park Gardens in London and many other large recent projects are an inspiration and a stimulus, but how does the average gardener take these big ideas and translate them into a manageable home scale?
This illustrated talk will focus on practical techniques for creating and managing naturalistic plantings at a size that's feasible for the home gardener in terms of both labor and expense. Using part of his own garden as the example, Robert Clyde Anderson will share failures and successes in the development, over three seasons, of a wet-meadow-style planting. Topics addressed include site selection and preparation, plant material sources, choices and acquisition, installation tips, and seasonal care.
Tea and scones, and a book signing, to follow on the breakfast porch
$25 Members | $30 Non-Members


More about the speaker:
Robert Clyde Anderson is a garden designer, consultant and writer who found his way to the Hudson Valley after a New York City career in illustration and book design. A native of Louisiana and a lifelong gardener, he has designed and maintained gardens in Columbia County as well as working in area nurseries, most recently at Pondside Nursery in Hudson, NY for five years, and before that at Loomis Creek Nursery in Claverack, NY for eight years. Robert makes his home in Stuyvesant, NY where he maintains a two-acre "laboratory" garden that includes shrub borders, a sunny terraced xeric garden, a shady wooded streamside area, a moist meadow area, a kitchen garden and a small flock of chickens. Visit his website here.