Pet Portraiture: 2 Class Series
Wednesday, June 15, 2022 to Wednesday, June 22, 2022
|
10 AM – 12 PM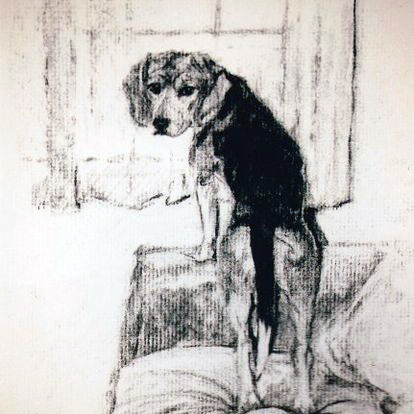 Pet Portraiture: 2 Class Series
Wednesdays | June 15 & 22
10 AM – 12 PM
Pets make up a huge part of our daily lives, whether they are a loving cuddler, a hyperactive racer, or an adorable combination of the two. Why not bring your furry friends into your artwork in this 2 part series taught by Ann Marie Balasco. With the help of a photo of your pet, you'll learn how to accurately translate your picture into a basic sketch and beyond!
$60 Member | $70 Nonmember
Suggested materials for the series:
Picture(s) of your hairy, or furry friend! – preferably a picture(s) that you can write on.
Carson 9" x 12" drawing pad
Graphite pencils – HB, 2B and 4B
Plastic eraser
Staedtler handheld pencil sharpener
Prismacolor scholar colored pencils – set of 24
Blick is a great resource for supplies!
About Ann Marie:
Ann Marie is mainly self-taught as an artist, by observing artwork, reading and experimenting with various materials and mediums. She attended Hall Institute of Technology, and received her certification for interior design drafting, and worked as a production engineer/project manager, using AutoCAD for 15 years. She works mainly with oils and graphite, and also enjoys working with acrylics. Her main focus and inspiration, has been on landscapes, seascapes, and animals. She has always had a love for paints, brushes, graphite, charcoal and paper.