Sparkle! An Outdoor Family Event – Dec 28
Friday, December 28, 2018
|
5:00 pm - 8:00 pm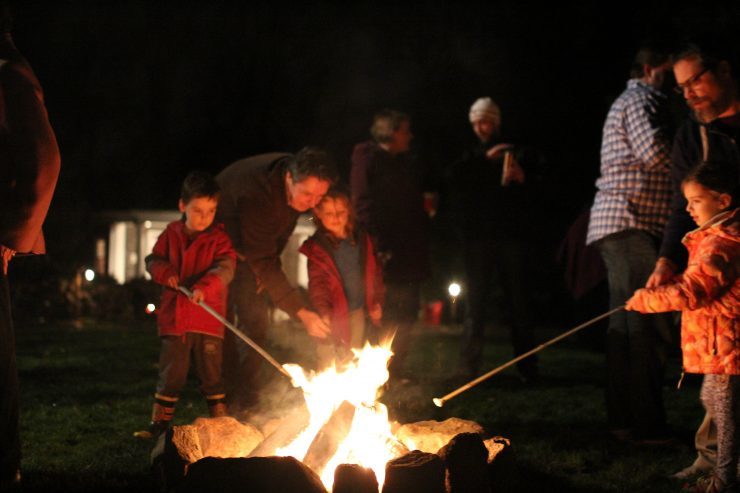 Sparkle is a go for tonight!! Due to the rain, we've made the following adjustments to tonight's event:
The bonfires and smores are canceled, too darn wet.
All the lights will still be on outdoors in the Enclosed Garden
The craft and hot cocoa will be moved into the cozy Carriage House.
The Carolers will be performing in the Living Room.
The Greenhouse will be open
And the Mansion will be open until 8 pm as planned.
See you tonight!
Sparkle! An Outdoor Family Event
Friday evening
December 28
Festive holiday fun for the entire family! Stroll through Blithewold's illuminated gardens and greenhouse and be invigorated by that crisp winter air. Enjoy singing with our carolers and savor hot cocoa and s'mores around a roaring bonfire in Blithewold's Enclosed Garden.
Free Hot Cocoa! S'mores kits are 1 for $2, and 3 for $5 (a part of the proceeds benefits the Boy Scouts) Carol-singing around the fire performances at 6 and 7 pm.
Special Performance by:
The Very Merry Dickens Carolers
Our beautifully illuminated Gardens and lavishly decorated Mansion are fragile and can suffer from too many visitors.
We have split Sparkle into 3 sessions at 5 pm, 6 pm and 7 pm that will help us better control the flow of traffic and help preserve the House and Grounds. Pre-registration is required.
Member Adult – $5
Member Child (3 years and older) – $3
Member Family (2 Adults and 2 Kids) – $12
Non-Member Adult – $16
Non-Member Child (3 years and older) – $3
Non-Member Family (2 Adults and 2 Kids) – $36
Please select your arrival time during registration.
Admission to the Mansion is included.
Click a time below to register:
Dec 28 – 5 pm
Dec 28 – 6 pm
Dec 28 – 7 pm