Sparkle! An Outdoor Family Event
Friday, December 13, 2019 to Friday, December 20, 2019
|
5 - 8 PM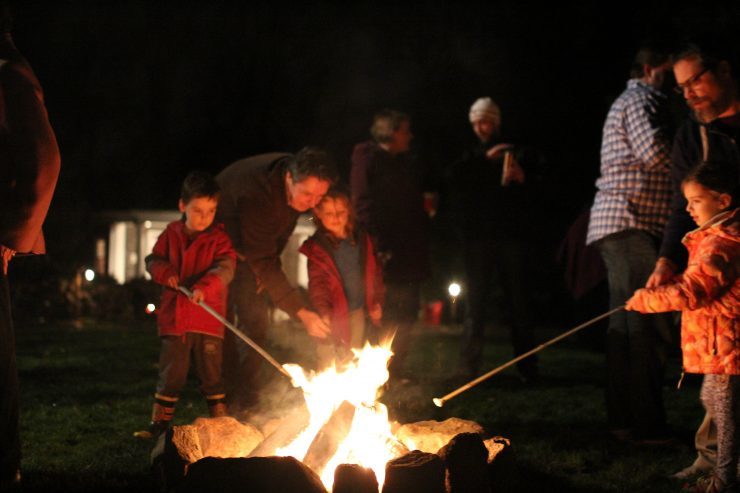 Sparkle! An Outdoor Family Event
Fridays, November 29, December 6, 13, and 20
5 – 7 PM
Festive holiday fun for the entire family! Stroll through Blithewold's illuminated gardens and greenhouse, adorned with hand-made bamboo ornaments created afresh each year. Be invigorated by that crisp winter air, enjoy singing with our carolers and savor hot cocoa and s'mores around a roaring bonfire in Blithewold's Enclosed Garden.
Hot cocoa is free! S'mores kits are 1 for $2 and 3 for $5 (a part of the proceeds benefits the Boy Scouts). Carol-singing around the fire performances at 6 and 7 pm; performers will be announced online.
Preregistration is required. Please select your arrival time during registration.
New …
Flashlight Candy Cane Hunt at Sparkle
with Thrive Outside
Only Dec 6 & 13
$3 plus regular Sparkle admission.
A very special Candy Cane Hunt will take place during Sparkle on December 6 and December 13.
beginning promptly at 6:30 pm on the Great Lawn. A "Dip Jar" will be available on Candy Cane nights for donations to Thrive Outside.
We have split Sparkle into 3 sessions at 5 pm, 6 pm and 7 pm. This will help us better control the flow of traffic and help preserve the House and Grounds.
Pre-registration is required.
$7 Member Adult | $16 Non-Member Adult
$3 Child: ages 3 to 9 | $5 Child: ages 10 to 17
Please select your arrival time during registration.
Admission to the Mansion is included.
December 13 (Flashlight Candy Cane Hunt Night): Online registration has closed. Walk-ins welcome!
December 20: Buy Tickets