The Kitchen at Blithewold
Friday, September 22, 2023 to Sunday, October 15, 2023
|
Seatings are at 11 AM & 1 PM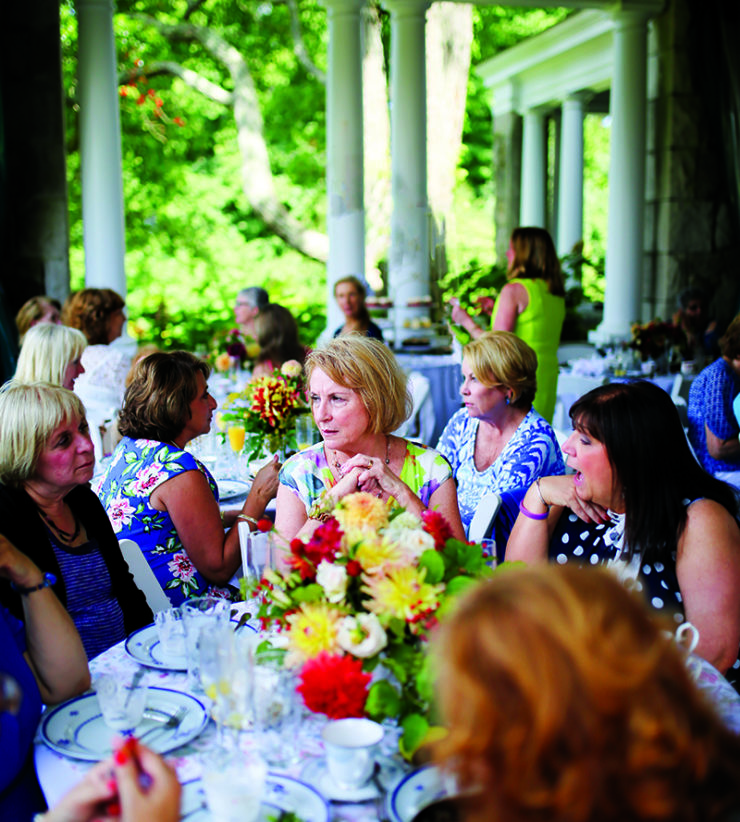 The Kitchen at Blithewold
Fridays, Saturdays, and Sundays
May 12 to October 15
11 AM & 1 PM
Location: Blithewold's North West Porch
Reserve your table now and you can relax knowing you'll soon be enjoying a lovely meal while you enjoy the view across the Great Lawn to beautiful Narragansett Bay. Choose from these freshly made items using produce from Blithewold's vegetable garden whenever possible. Menu subject to change. Be sure to check back for the seasonal items, which include breakfast and lunch items, reserve your table now!
Please read through the information below before making your reservation.
---
Important Information:
We have limited seating at this time to 9 tables per seating, 4 maximum per table. Only parties of 4 or less will be accepted.
THIS IS NOT OUR AFTERNOON TEA. Afternoon Tea comes back in December. 
We have a limited ability to accommodate only vegetarian diets, as well as nut and celiac allergies.
There is no children's price. If your child will be enjoying the food, they require a ticket. If they are too young to eat it, they do not.
The price includes admission to the mansion and grounds, so be sure to leave time for strolling!
Unfortunately, we are unable to take individual payments for each member of a group. Payment must be made for the entire party at the time of registration.
In cases of very inclement weather, garden rain checks will be given.
If you would like to book more than ten people, pleases contact Allan Millora ([email protected]) to schedule a private event and inquire about our rental fee.
Reservations are required.
$20 Members | $35 Nonmembers*
*Additional processing fees apply to nonmember tickets.
Click on a date below to purchase your seat.
This list is updated Mon-Fri.
---
September
Friday, 22 – 11 AM
Friday, 22 – 1 PM
Saturday, 23 – 11 AM
Saturday, 23 – 1 PM
Sunday, 24 – 11 AM
Sunday, 24 – 1 PM
Friday, 29 – 11 AM
Friday, 29 – 1 PM
Saturday, 30 – 11 AM
Saturday, 30 – 1 PM
---
October
Sunday, 1 – 11 AM
Sunday, 1 – 1 PM
Friday, 6 – 11 AM
Friday, 6 – 1 PM
Saturday, 7 – 11 AM
Saturday, 7 – 1 PM
Sunday, 8 – 11 AM
Sunday, 8 – 1 PM
Friday, 13 – 11 AM
Friday, 13 – 1 PM