It's a wild world. And it seems like it has been getting wilder and wilder over the last few weeks. Or maybe, now that the garden has grown up into its teenage phase, I'm just noticing the wildness within it more. (Nothing like a healthy garden to give you an up-close and personal view of nature.) Some things I want to see, others not so much. I could have gone forever without knowing that our resident cement pond frog eats birds. But he does – he did anyway – and here I am sharing it with you. Too much information? (We're still wondering how he caught it…)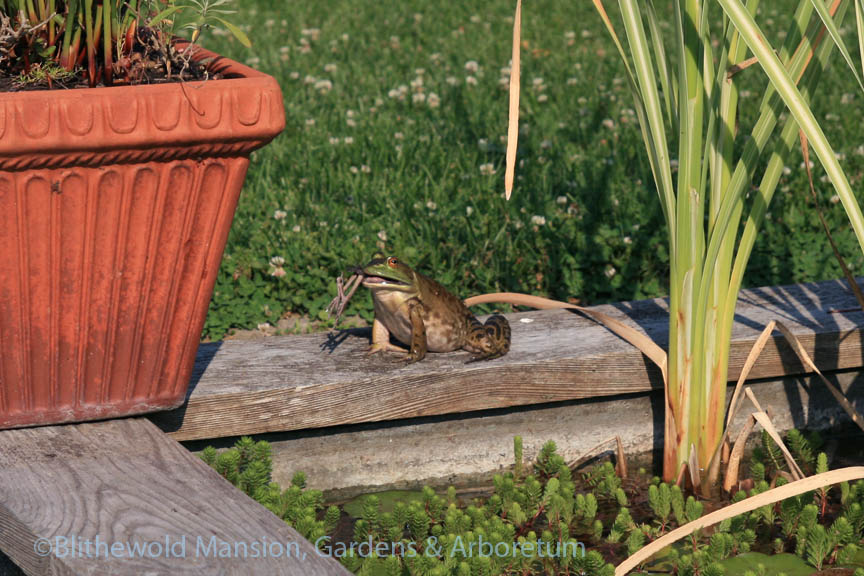 On the other hand I love watching the goldfinch work the garden. Especially the way they have been peeling open the pink peony poppy seedpods to get at the seeds, ripe or not. (Little junkies!)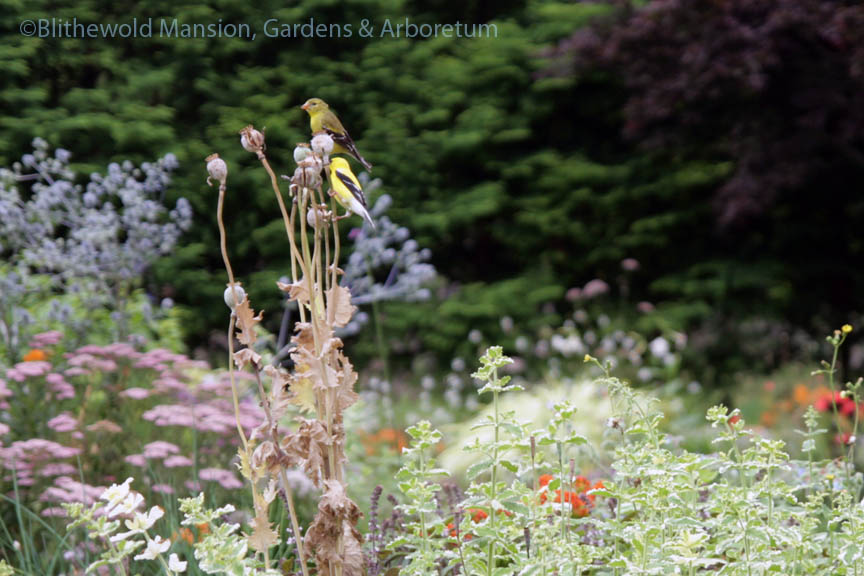 And I'm all for spotting praying mantis especially when they're still so cute and youthful. (Thanks to our eagle-eyed intern Betsy for finding this one.) I took this picture 3 whole weeks ago so no doubt this guy has either become bird food (the cardinals think they're delicious) or it has grown at least twice that size by now.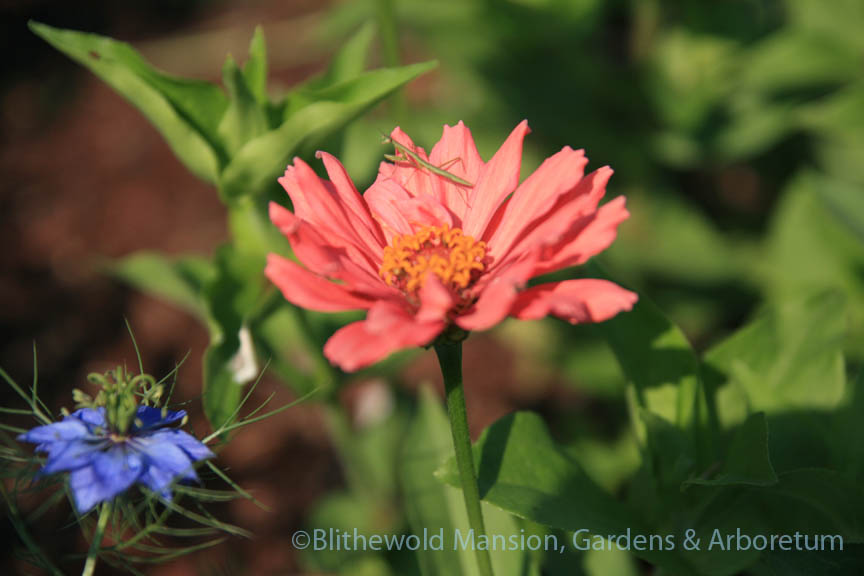 We haven't seen the red tailed hawks around much lately, which would explain why we've so many cheeky bunnies like this one brazenly sampling Delphinium 'Blue Mirror' in the Rose Garden right in front of all of us. This is just a little guy but some bunnies have gotten quite huge at our daily all-you-can-eat banquet. (Where's that hawk?!)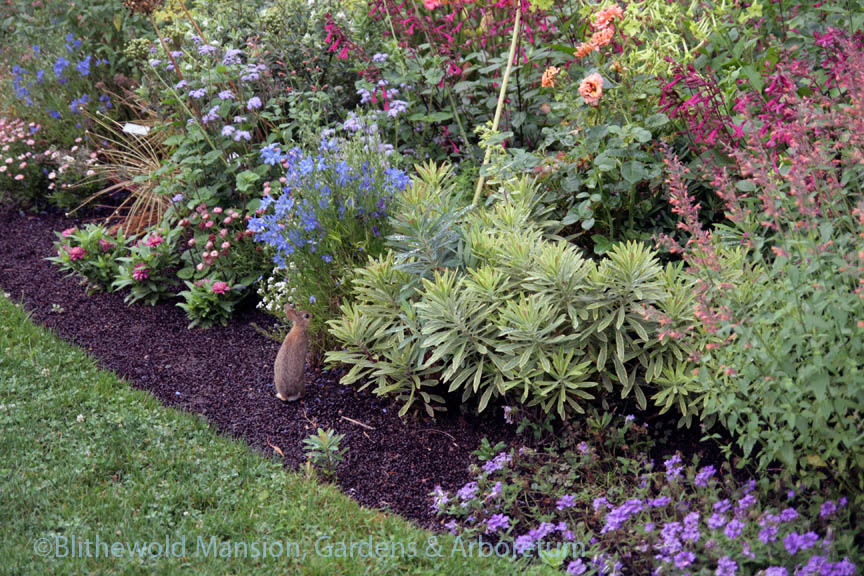 And here and in my own garden I have noticed a lot of bumble bees this year. More than ever? And far fewer honey bees at my house. Here, the honey bees seem to be doing fine – we've spotted them all over the garden just as they should be – and have enjoyed seeing them all on display cooling off outside the hive.
What's wild in your garden right now?