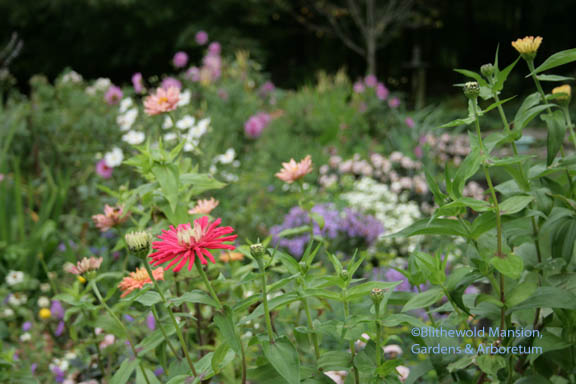 The question of what it means to "preserve a garden" has come up a lot in our master plan workshops and meetings. (For those who might not know because I've probably never mentioned it here, Blithewold is going through a master plan process to help us navigate into and through our future.) For gardeners, preservation is sort of a strange concept because death and change are such important cycles in the life of a garden. And we probably all have the expectation that our garden will die when we do or when our interest fades (perish the thought) or when we lose the function in our green thumbs. Joe Eck and Wayne Winterrowd said it best,
"Gardens by their very nature are fragile beings that live in the two dimensions of time and care. For their very survival they are dependent on weather, on soil conditions, on predators that come silently in the night, on the neglect or inattention of their owners, for none of us lives forever or particularly wants to… Still, we can leave no endowment behind. And we cannot imagine the parking. So, perhaps, the garden dies with us." (from Our Life in Gardens)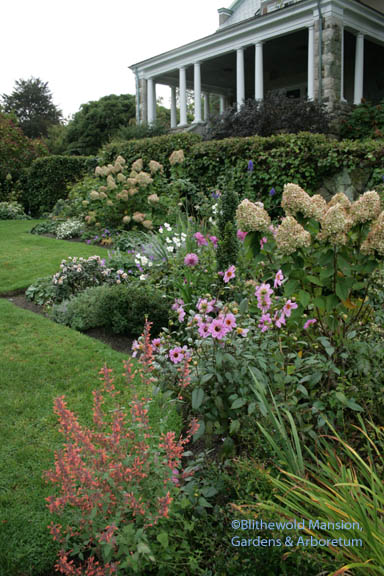 In some rare cases, when a gardener dies, the gardener's spirit and in fact, their garden too, may live on – not preserved in aspic; not caught in a moment in time like a photograph, but to-be-continued. A garden has to live and die every day the way gardens do, at the hands, mercy and whim of those devoted to planting, maintaining and enjoying it. Marjorie Lyon wished that Blithewold be opened to the public after her death. She was a gardener like her mother before her. And all of us who work in or simply enjoy the gardens are keepers of their spirit. Their gardens live.
A couple of weeks ago the world lost another great gardener. I never had the pleasure of meeting Wayne Winterrowd or seeing his and Joe Eck's garden, North Hill in Vermont but they were to be our speakers at our upcoming Garden Design Luncheon. Julie Murphy, Blithewold's education coordinator was in touch with Wayne several times over the last few months and said, "Wayne was above and beyond kind and funny. His emails were so much fun to read! It makes me so sad to think I did not get to know this man better." If those of us who hadn't even met Wayne yet can feel so robbed by his death, it's impossible to imagine the sadness and shock of those who knew him well. They will be the ones charged with preserving his spirit and sharing it with us.
We hope that Wayne's partner in life and gardens, Joe Eck will be able to find some solace in the garden they created together, and in continuing to teach, write and pass their love of plants and gardens on to us. I am stunned and grateful that Joe has offered to keep their Garden Design Luncheon engagement as a tribute to Wayne. A portion of the event's proceeds will go to a memorial fund for the planting of a grove of birch trees at North Hill. Information for contributing to the memorial fund directly may be found on the North Hill website. For more information about the luncheon (November 4th at the RI Country Club) and to register,please click here.