Tuesday, October 2, 2012
|
|
fall
,
How, When, What-we-do
,
Paeonia lactiflora 'Alley Cat'
,
perennials
,
planting
,
Rose Garden
,
transplanting peonies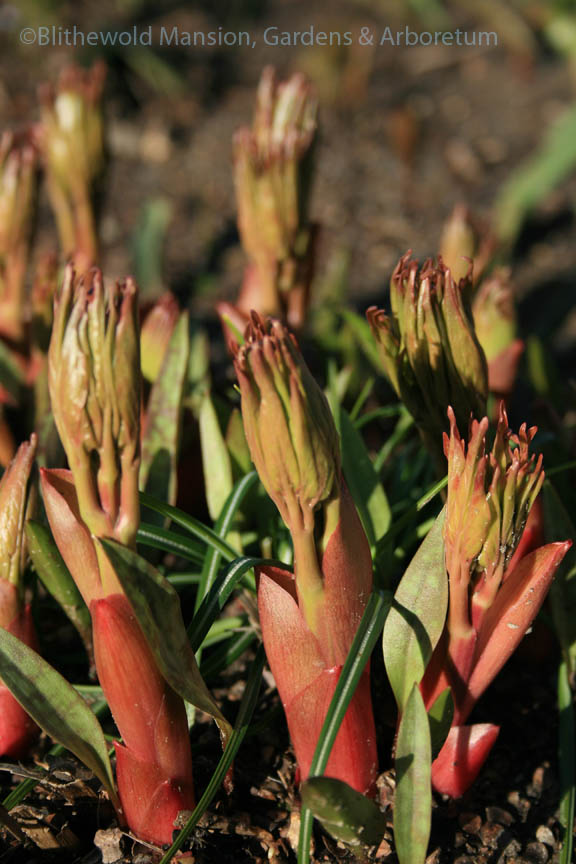 Even after so many years gardening (how many? I'm much too young to say 20+) it still feels counter intuitive to transplant in the fall. Maybe it's because I love the fall garden and don't want to disrupt it. It's also so full and lush that it isn't always obvious where one plant ends and another begins. Where to dig? The only plants I don't have to question and won't miss in the fall display are peonies. (And come to think of it, maybe iris and every other spring bloomer…) Peony foliage always looks especially terrible by now though (that said, the new intersectional peonies still look great) and I'm all for cutting it back even if that means leaving a gaping hole. And I certainly can't imagine moving them in the spring when their new foliage unfurls like fragile baby chicken fingers. They'd survive transplant then – they're made of tough stuff after all, but they'd resent it and so would I. Now's the time.
The peonies in the Rose Garden, planted only 3 years ago, were enormous this year – too big for hoops. And no one but me loved the scraggly weirdo, 'Alley Cat' so we put transplanting them on the fall to-do list and got down to it last Thursday.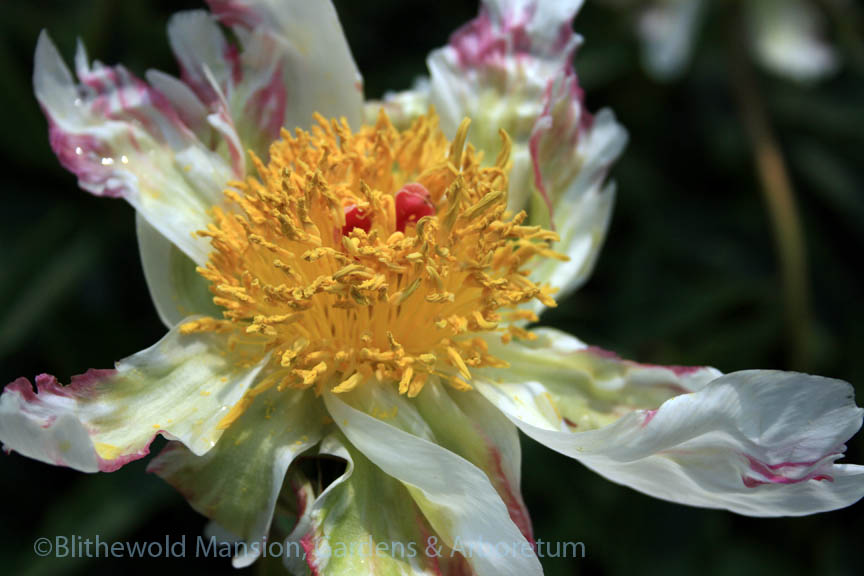 Anyway, out they came and in they went into the Cutting Garden peony row where I will still be able to enjoy old 'Alley Cat' and maybe no one else will notice them and ask with a curled lip, "Is that what it's supposed to look like?!" I'll miss that question because it always made me laugh… And they're all ready to go for next year. Their eyes have formed and we made sure to plant them within 1-2″ of the surface so they'll bloom away come spring. (Eyes down too deep won't bother bud up.)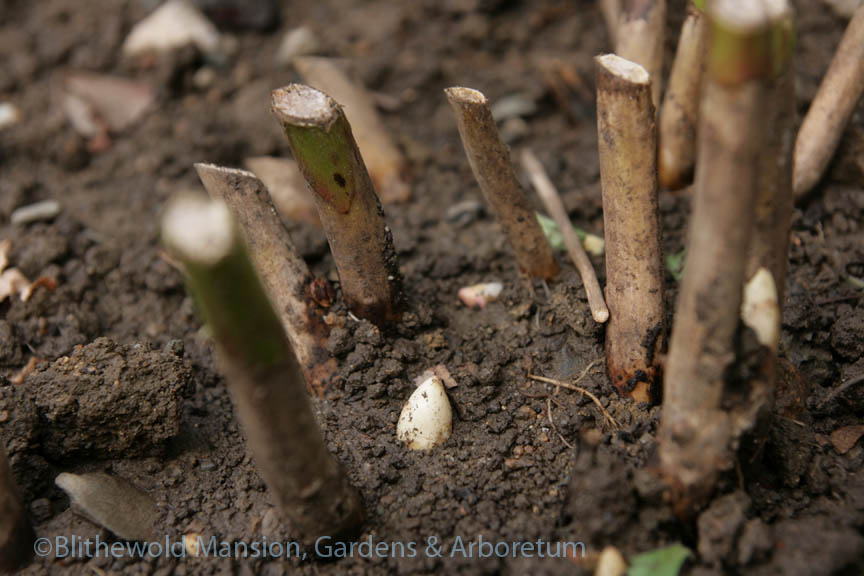 I think it was a perfect way to start the fall planting season. I seem to need to ease into it unlike in spring when I'm raring to go. But we won't actually start playing musical perennials until after the mansion closes Columbus Day weekend, and the last wedding is held, and we'll shoot to be done by the end of the month because then we'll have a few hundred bulbs to plant.
Have you started transplanting yet? Did you, or will you move peonies now too?