Saturday, October 31, 2009
|
|
fall
,
fall color
,
graves
,
Halloween
,
holidays
,
Juniper Hill Cemetery
,
McKee family plot
,
trees
,
what's colorful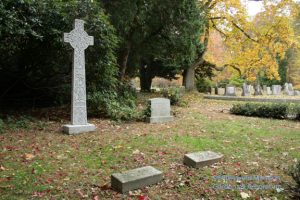 The boundary between this world and the next is said to be thin right now. – Personally I think it's on the thin side most days but it's good to have a reason to honor the ancestors and welcome them back among us. Blithewold's family is never far from here and our hearts – they live on through the property and our collective love of it. And I feel certain that they were overseeing our work yesterday as a few volunteers finished burying the undead (the tulips!) in the North Garden.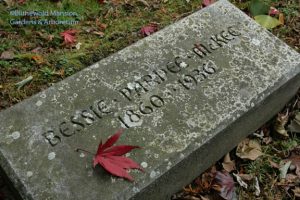 I thought it was only fitting for this Halloween post to visit the place where some of the ancestors have been laid to rest. Juniper Hill Cemetery is a 19th century garden cemetery, which is a type of burial ground designed as much for the solace of the living as it is to house the dead. Juniper Hill is a place of pure quiet and deep shade on a hill overlooking Bristol harbor and, these days, seems forgotten by all but a few dog walkers (and the Bristol Historical Society which offers grave and tree tours occasionally). I have to admit that I visit this place weekly, if not daily, but I think it has never been more sublimely beautiful than it is right now.
Happy Halloween!