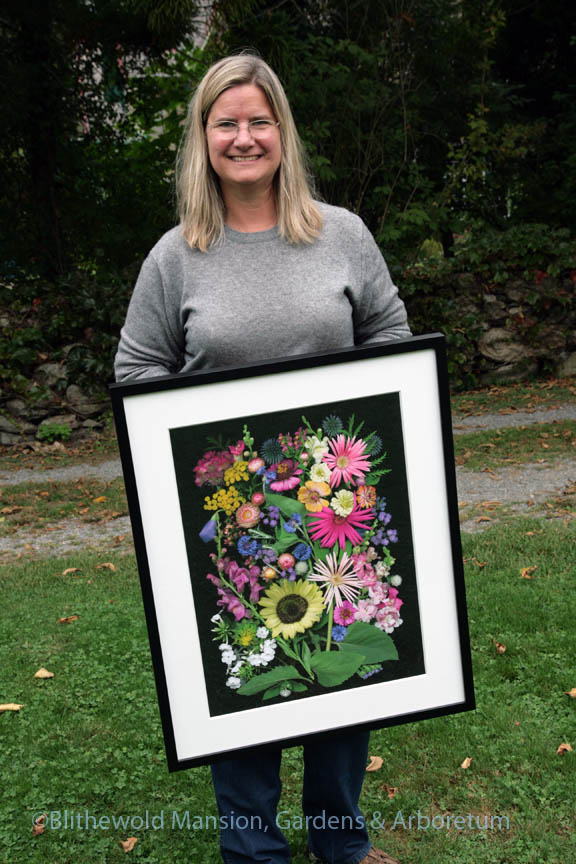 There are often artists in the garden. Some bring easels and paints, others bring notebooks and pens, or just their imagination. Ellen Hoverkamp brought her flatbed scanner and laptop.
If you did as I suggested back in May and bought Ken Druse's latest book, Natural Companions: A Garden Lover's Guide to Plant Combinations, you'd recognize Ellen as the artist who so beautifully illustrated those pages.
For two full days last week Ellen was an artist in residence, camped out in the carriage house making bee-like forays back and forth into the gardens for stems and branches.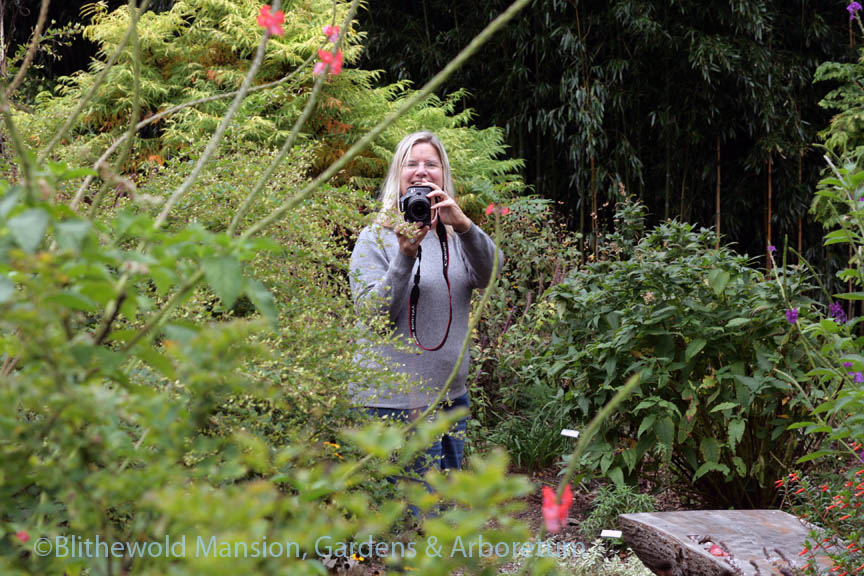 She drew the shades and made the room as dark as possible to create portraits of Blithewold's gardens on the surface of her scanner that have the immediacy of a plein air painting with the detail of a botanical etching months in the making. Given the ephemeral nature of cut specimen, Ellen has to work quickly to capture their vitality but what isn't obvious, because the images are so fresh, is how much time she takes and how much care she puts into each composition. It's only when you really stare into their details that you notice the details within the details. How one flower sort of speaks to another and how the eye is allowed to travel around without slamming against anything out of place.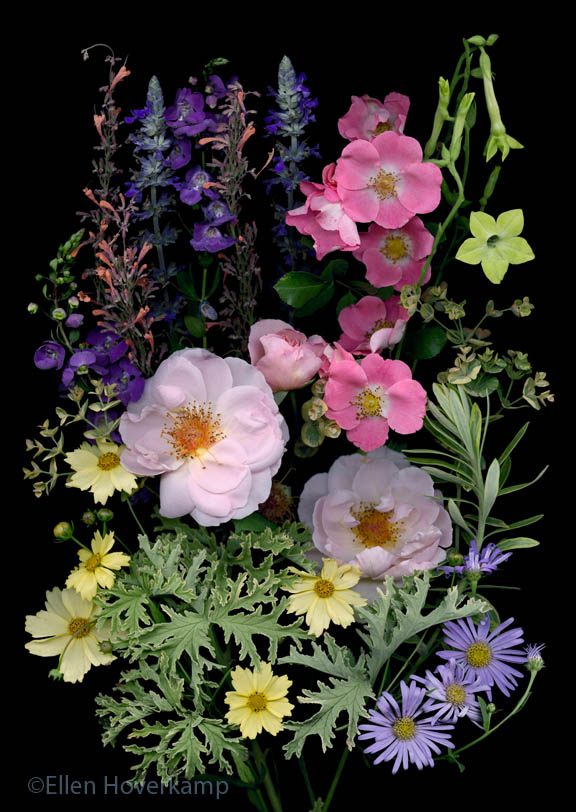 I probably wouldn't even be aware of how perfect her compositions are (which is part of what makes them so enjoyable) except that when I visited her at the end of my work day, she was taking tweezers to a tiny portion of a petal in a corner of the corner that didn't hit her eye quite right and showed no sign of fatigue. She's got serious skill wrapped around the kind of hyper-critical perfectionist temperament artists are often born with, coupled with a patience some of us (I) lack. It was such a wonderful treat to get to get a glimpse of her process and help her pick from the gardens. And I'm thrilled that she'll be back next Thursday, 6-8pm to show off what she made here. Come if you possibly can. Her work is inspiring on its own but her enthusiasm adds a-whole-nother dimension to it. And if you haven't bought a copy of the book yet you'll have that chance as well. I'm hoping she'll have prints for sale too. There's one I covet of the pollinator bed, with a sprig of Boltonia 'Nally's Lime Dot' whispering in the ear of a big orange dahlia, that has me seriously reconsidering whether I really need things like lightbulbs, toothpaste, and trousers more than art…
Have you met Ellen or her art yet? Will you come on Thursday?