An Evening at the Opera, 1912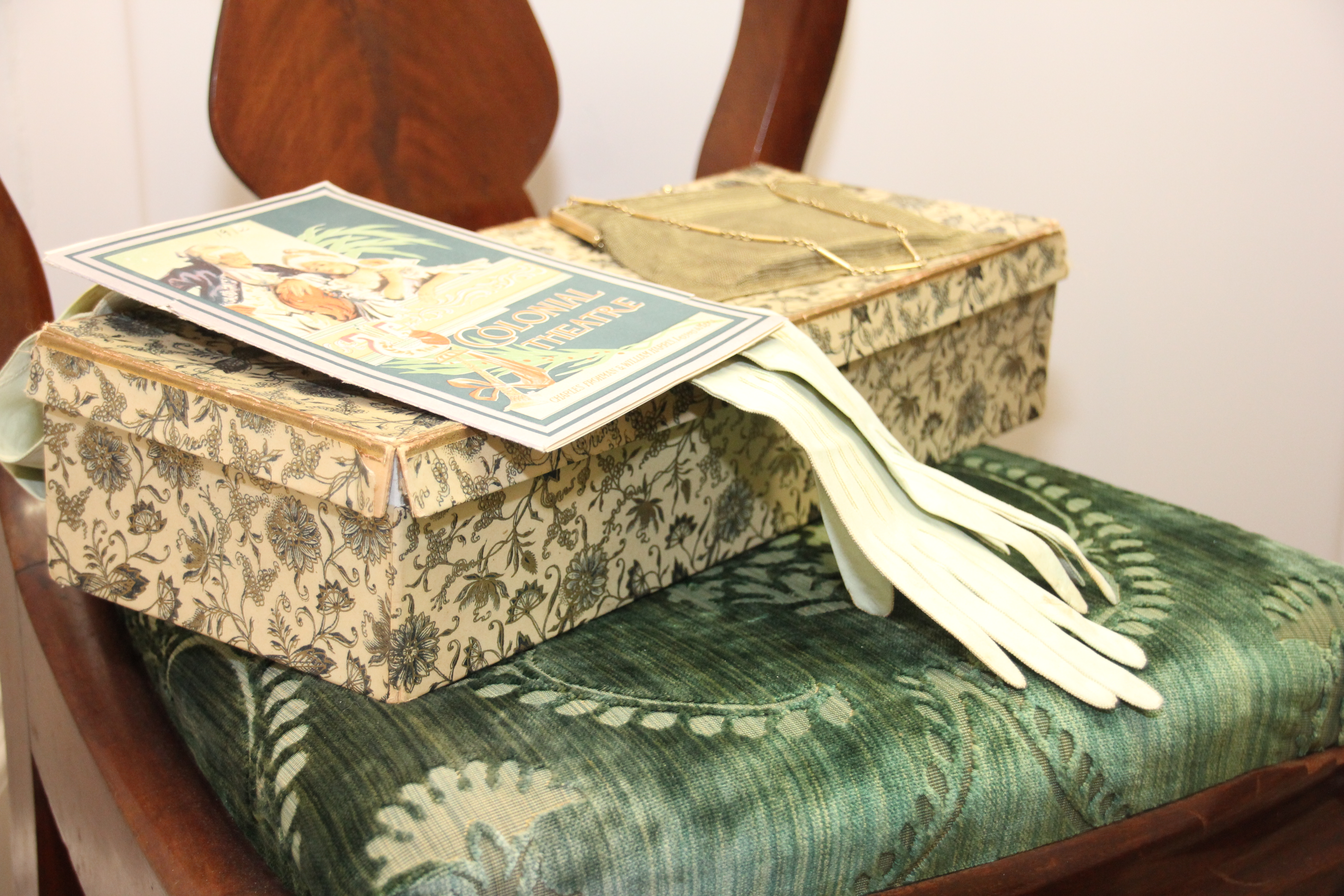 Bessie and William McKee spent their winters in Boston at their large, elegant townhouse on Commonwealth Avenue.  Among their favorite entertainments was the Opera.  They were members of the Boston Opera Company which performed at the Opera House, and they attended every week during the season – often twice a week.  On January 31 they saw The Barber of Seville in the afternoon and La Bohème in the evening of the same day.  Bessie kept all her theater and opera programs, some of which are shown here.  Her burgundy leather program boxes kept them in order.
At a time when everyone dressed formally for the opera, Bessie would have enjoyed wearing her favorite gowns from Fox of New York.  William McKee would have worn his dinner jacket with waistcoat.  Shown in this exhibit are some of the accessories they used – their opera glasses, Bessie's fan, gloves, and evening purses.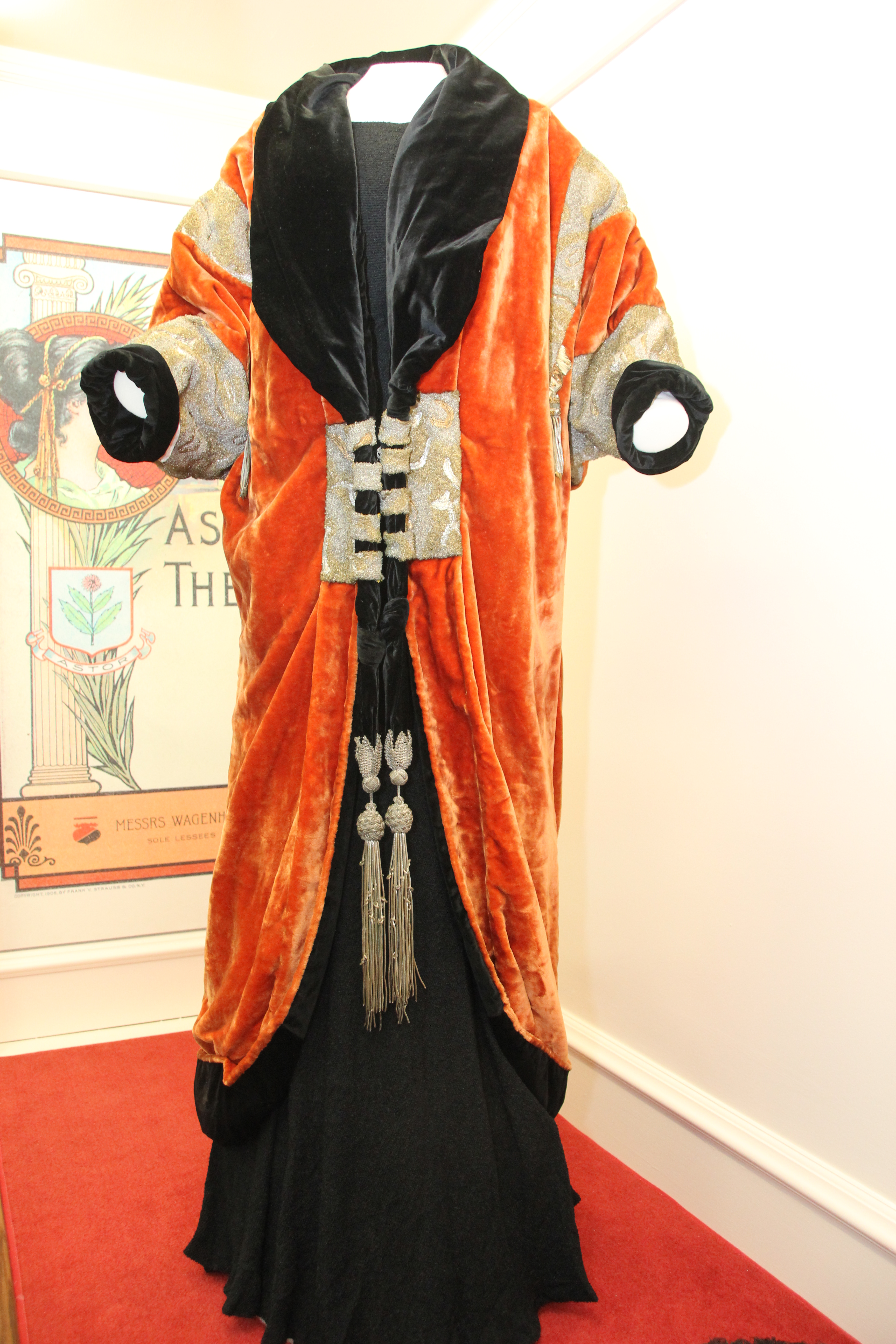 Bessie McKee's Silk Velvet Opera Coat, 1912, by "Fox, Paris & New York."
The coat fabric is orange silk velvet, with metallic boucle fabric accents.  The voluminous, dolman-sleeved coat has rolled cuffs, shawl collar, and turned up hem, all of black silk velvet.  There are decorative metallic boucle fabric panels at the shoulders and sleeves, with six metallic tassel appliqués stitched to the lower points of each panel.  The center front opening has two ornate silver metal tassel details.  The coat is fully lined.
Conserved by ConText, Inc., February 2014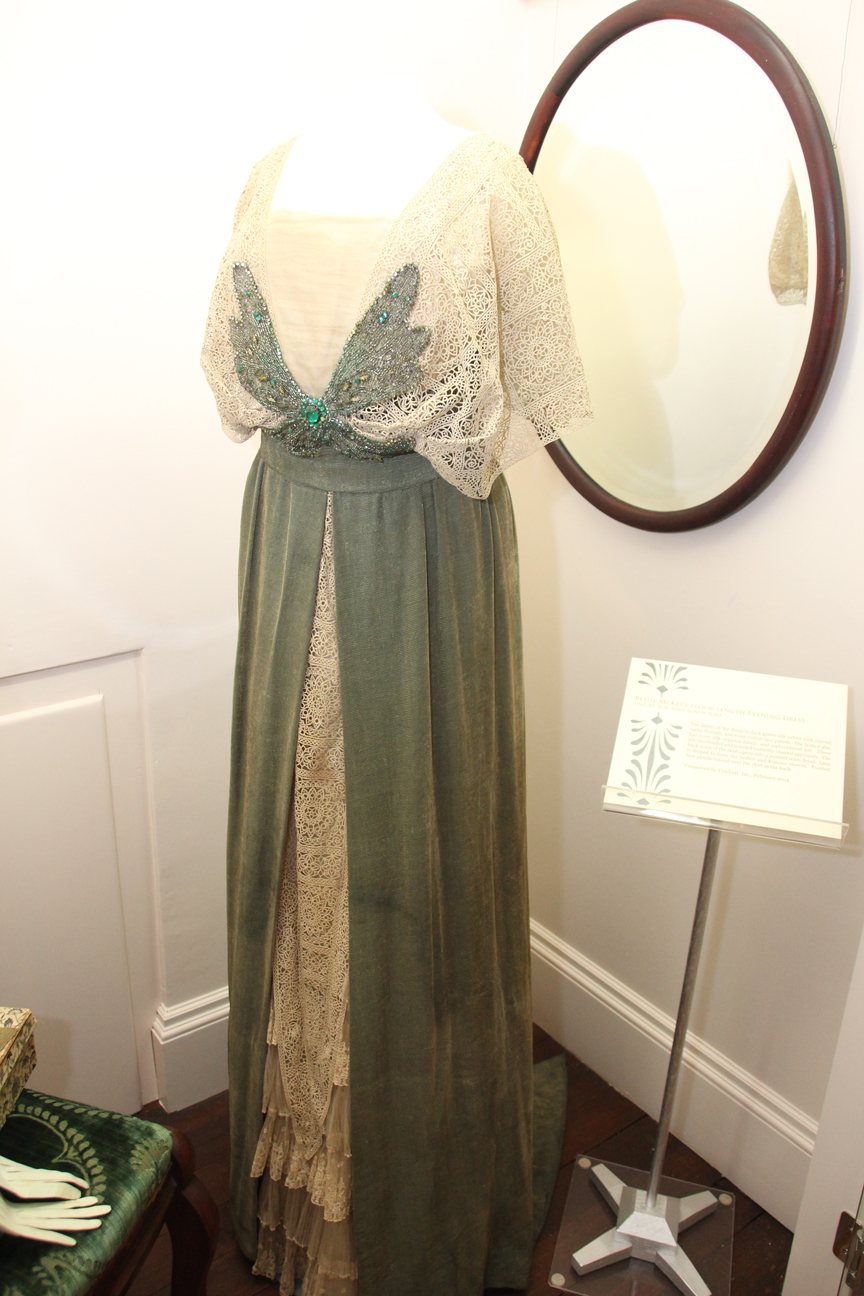 Bessie McKee's floor-length Evening Dress, 1912, by "Fox, Paris & New York."
The fabric of the dress is dark green silk velvet with curved metal threads, and ivory cotton lace panels.  The bodice also has ivory silk organza fabric, and embroidered net.  There are two beaded and jeweled butterfly-shaped appliqués.  The back seam of the skirt opens into a pointed train detail.  Lace is draped to form the bodice and Kimono sleeves.  Pointed lace panels extend over the skirt at the back.
Conserved by ConText, Inc., February 2014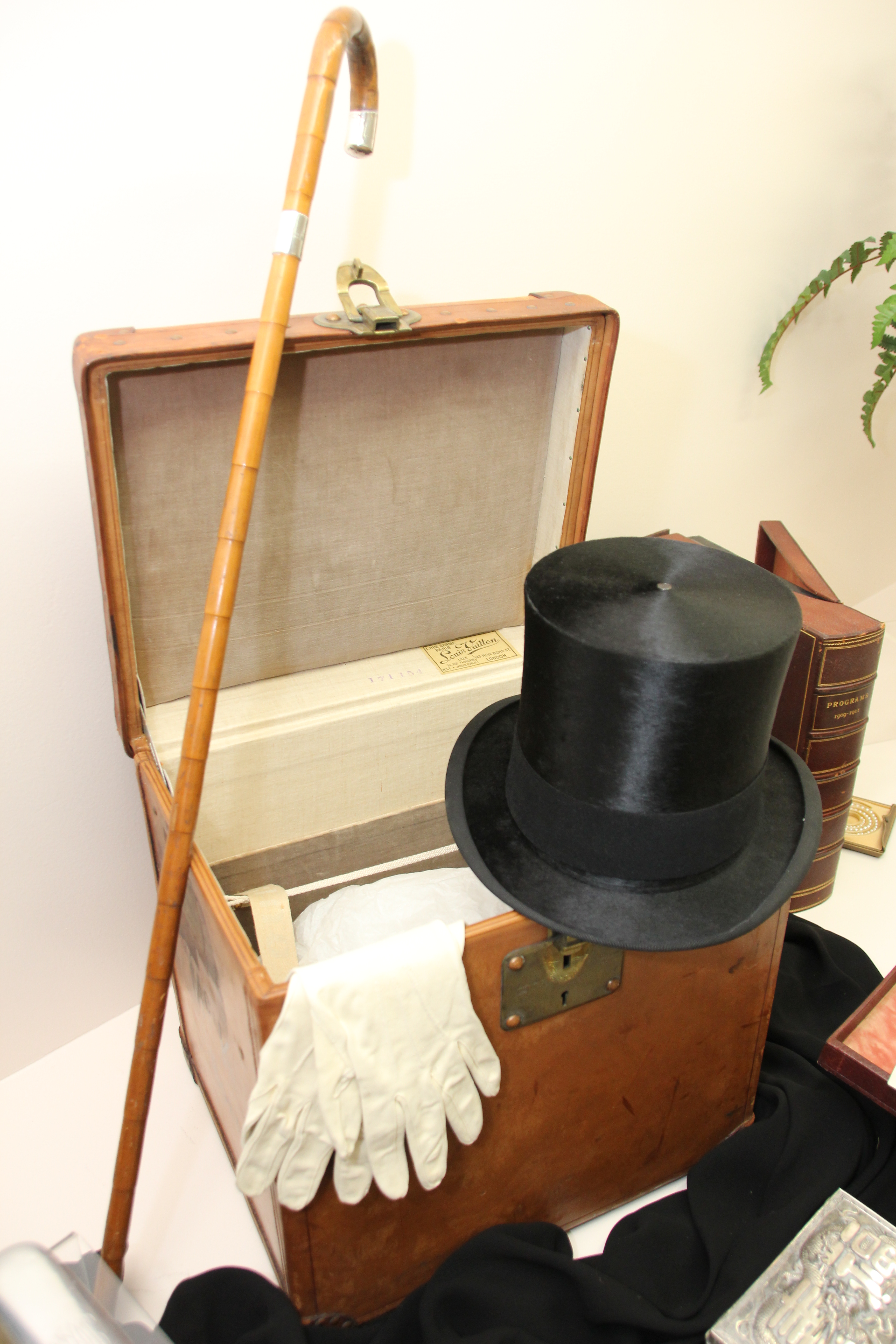 Also seen in the display:
Louis Vuitton Hat Box belonging to William McKee, ca. 1900