I went looking for Halloween this morning. I think I found it.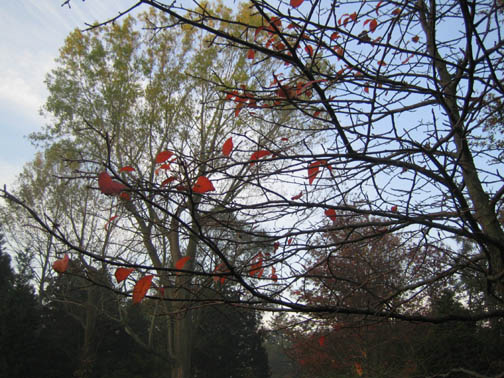 Mary's Tupelo (Nyssa sylvatica) is dressed in red rags for the costume party. And the Jerusalem artichokes (Helianthus tuberosus) looked like a legion of ghouls advancing out of the mist…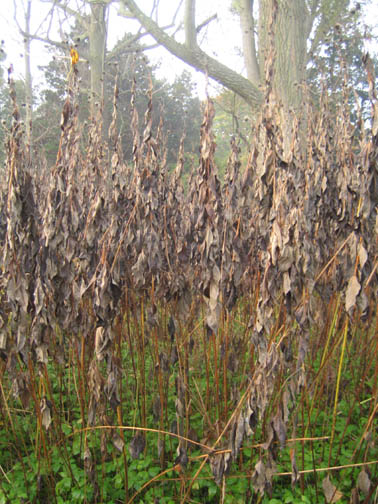 Creepy lives in the weeping trees.
The family might not have actually buried their dogs in the Bosquet but the terriers are still chasing squirrels here – I could sense it.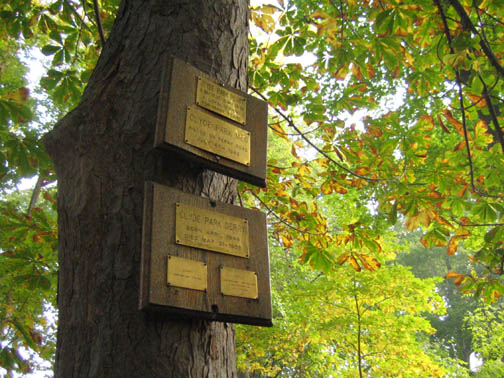 There are days for Mothers, Grandparents, Secretaries – and Goblins! Today is the day to celebrate your inner goblin and look for Creepy in your garden too – Happy Halloween!