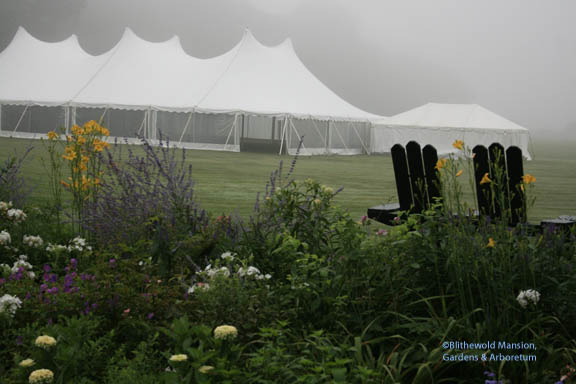 It's summertime (the living is easy) and it's Garden Bloggers Bloom Day – those are reasons enough for me to want to eat, drink and be generally merry. But not only that, Blithewold is 100 years young this year and hundreds of people will be celebrating in high style at the "Celebration of a Century" Gala this Saturday. I wish I could work the red carpet like Joan Rivers and broadcast the best and worst dressed. Instead, I'll present my picks for best and worst dressed in the garden:
Praying Mantis is elegantly understated – green is definitely the new black.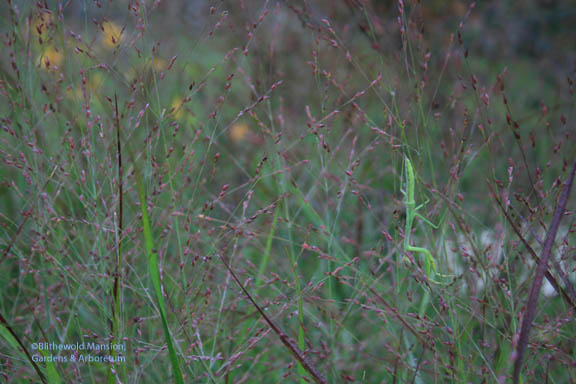 Frog (son of Gus-Gus) is wearing this season's green as well as a fashion forward statement in eyewear – he's certainly an eye catching Prince Charming! Come here, sweetie and let me kiss you…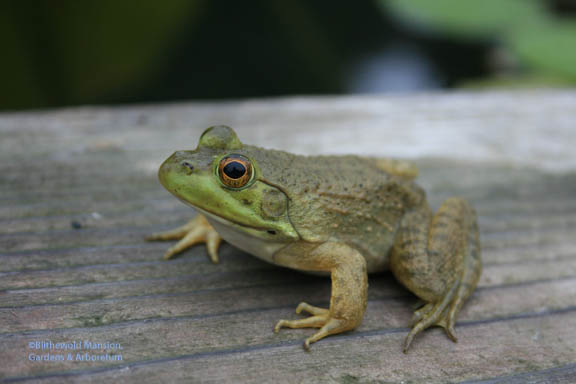 This Orb-web spider has gone a little overboard I think – super scary and yet I can't take my eyes off her (kind of like a Cher train wreck). What was she thinking?!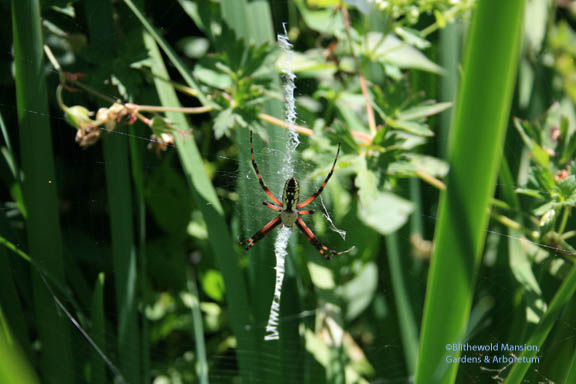 The gardens are all dressed in their mid August party finery too. Here are some belles of the Bloggers Bloom Day Gala (hosted as always by generous Carol of May Dreams Gardens):
Anybody else in a party mood? Who's dressed up in your garden?