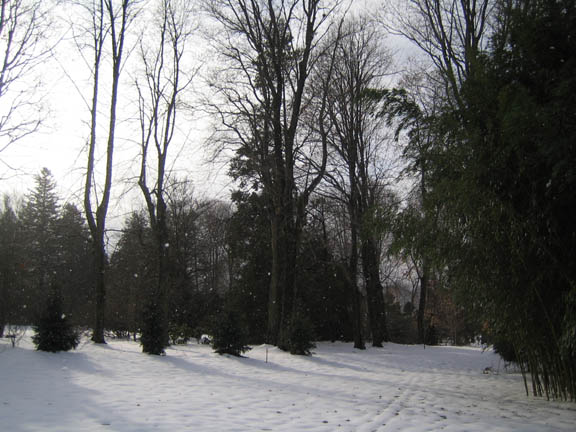 The Holidays are perfectly timed. Long before there was a Christmas Day everyone knew a wintertime festival was just what we gardeners need. Some of us feel defeated by dormancy, stressed by frenzied consumerism, chilled to the bone and blue. But winter gives us a much needed chance to rest and recharge (it's the "hibernal" season after all), and it's our best excuse for indulging in egg nog, singing out loud in public and a having indoor garden parties.
Tomorrow will be the shortest, dimmest day of the year but in the gardener's lexicon (this one's anyway) the winter solstice is the official start of summer. Day after day the sun will climb, and night after night will shorten and it all leads minute by minute to You-Know-What! — Another season in the garden! If that's not a good reason to whoop it up in the drear of winter then I don't know what is! So in honor of the return of the light, here are a few bright pictures from this past growing season – a smidgen of a hint of all we have to look forward to:
I'm going to spend the rest of my work day today watering and grooming in the greenhouse and tidying the potting shed as if I'm preparing for a journey – even though I'm staying right here. The next time I'll be at Blithewold it will be a totally different season. Gail and I will be surrounded by stacks of magazine back issues we haven't had time to read yet, notebooks for writing down borrowed and newly minted garden ideas, and seed and plant catalogues for ordering our spring universe – Joy to the World, friends and gardeners and Happy Solstice!