Whew!
What a difference a couple of weeks can make.  While I was feeling a bit overwhelmed and down about the state of the garden these past weeks; finally progress has been made.  No longer do I have to keep my eyes on the seedlings to keep motivated, I can walk down the paths (which still need weeding, and a fresh coat of gravel), see the seeds sprouting (radishes, peas and purple turnips) and know I am chipping away at the list (that still is a bit too long) with a sense that spring is truly here and welcoming a new season.
First, de-winterizing some beets and kale.  The row cover clearly encourage weed growth but 10 minutes later and POOF the beets and kale appeared!  The beets (4 varieties) had been planted October 9, and the kale (Blue curled Scotch and Russian Red) sometime towards the end of October, but it was too late or too cold for the beets to grow properly.  The kale however, and I did have a close-up to use, performed much better, and I had been harvesting it since January until the snow cover became too continuous to clear away.  As I am going to be moving the raised beds to this location, I harvested all of the kale and sent it over to the East Bay Food Pantry, where at least half of the garden's produce over the year is donated weekly.
Next, as I mentioned back in my first post, the raised bed frames needed to come apart.  I will be moving these to run east-west in front of the asparagus (which is extremely late to emerge) and will need to trim them down to 5×5 feet, but at least now I will be able to get the soil spread, tilled, mounded and planted with all of those lettuces I have been hanging onto.
And finally, the greatest change so far, and certainly the task which has required the most effort is the replacement of the wood edging, which was 50% rotten, with the homemade block edging from In-house Edging.  As each form and each batch had slight differences, it took a bit longer to set the blocks than I would have thought, but perserverance and patience paid off and with the exception of the cornering cuts to be made, about 220 feet of blocks have been laid.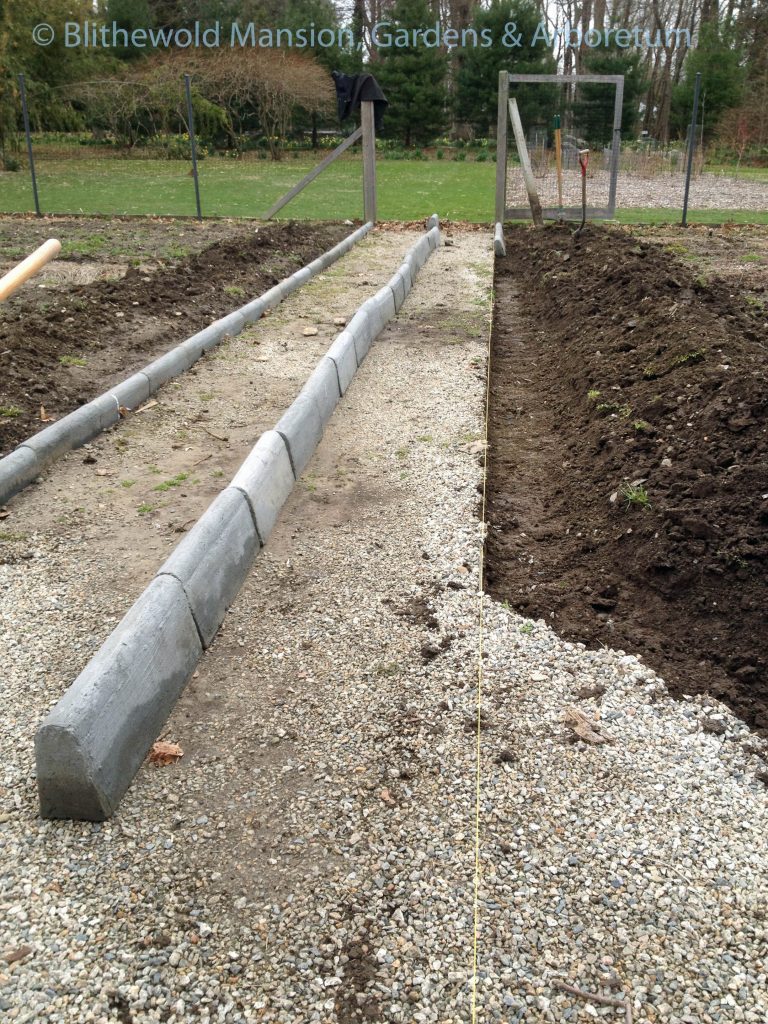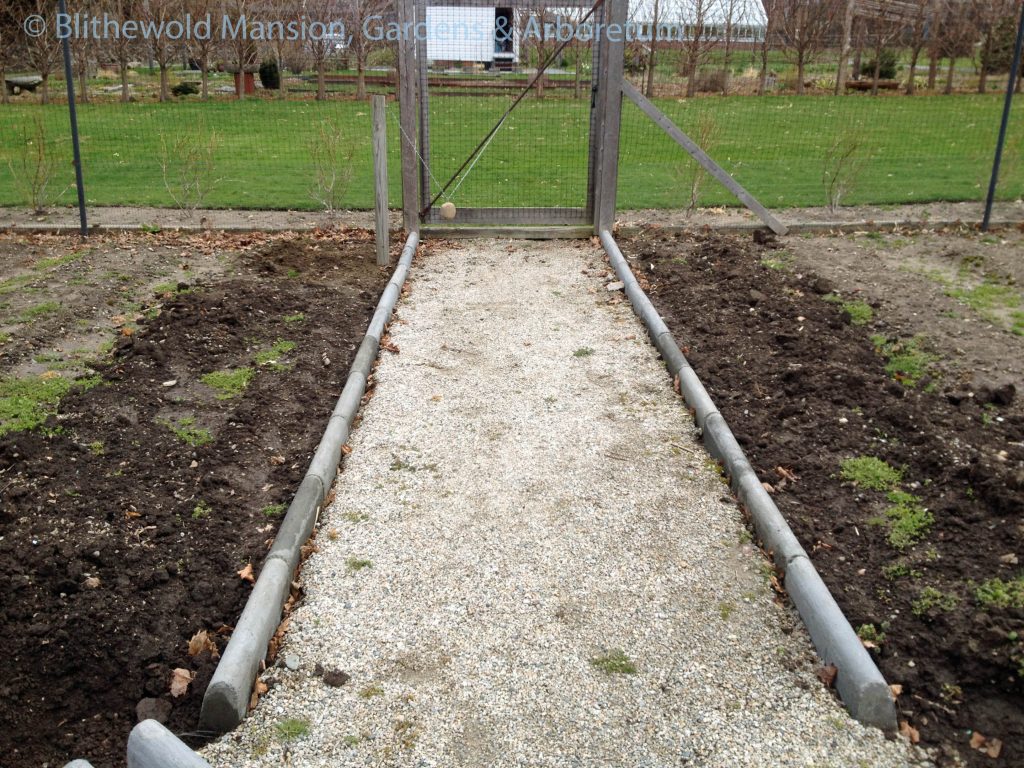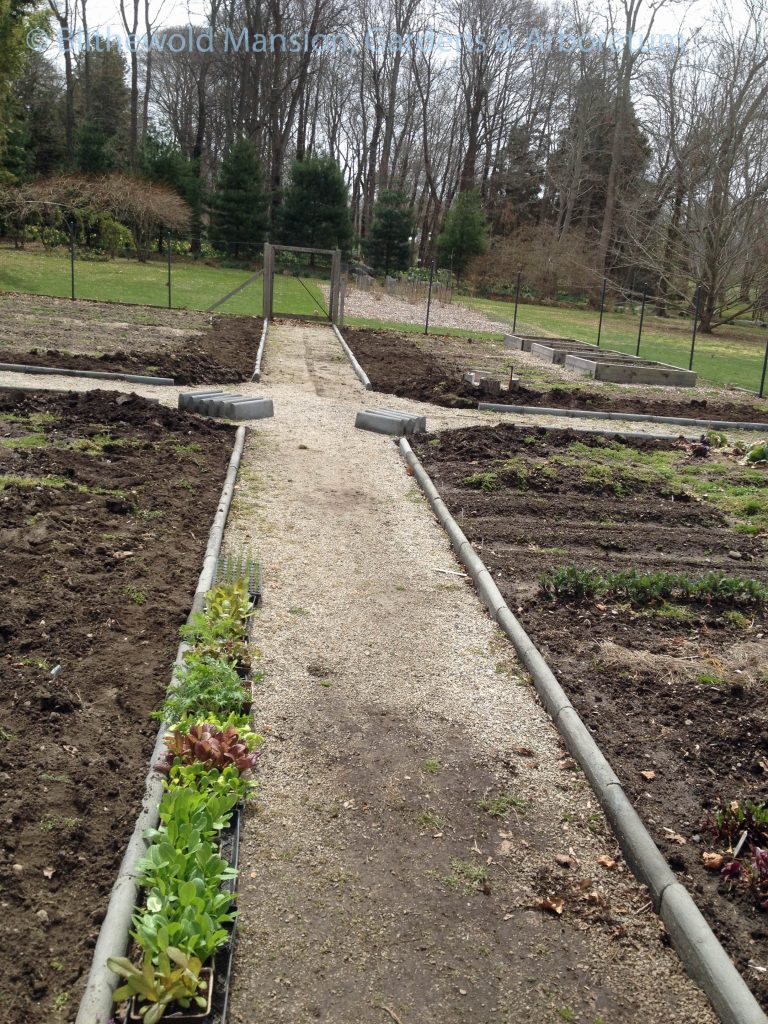 I'll have about 20 extra feet to use up, but that will be after the first rush of planting is completed.  By the end of the week things should be a bit more comfortable and under control,  and the green in the garden won't be just the weeds anymore, but proof that hard work pays off.
How have you been coping with this spring? Are you getting caught up?