Friday, October 7, 2011
|
|
Blithewold: Legacy of an American Family
,
cutting garden
,
donations
,
East Bay Food Pantry
,
fall
,
fall
,
floral arrangements
,
How, When, What-we-do
,
preservation
,
vegetables
,
volunteers
,
what's blooming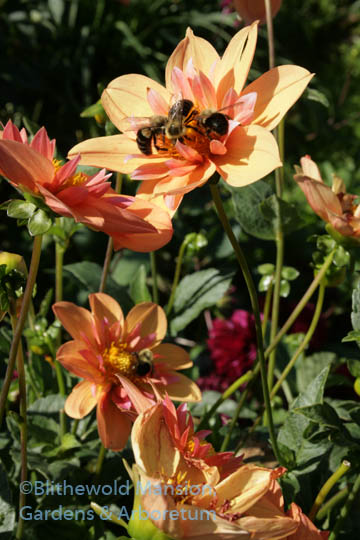 It isn't easy to let go of an amazing season in the gardens but at some point in the fall we will have to. Just not quite yet! There's more activity and color in the gardens than ever – I don't think I've ever seen more monarch butterflies than I have this week and even the hummingbirds are sticking around (or stopping here for meals before continuing south.)
We have been soaking up the last of the season and taking it all in. Literally and figuratively. This week's harvest for the East Bay Food Pantry may have been our next-to-last but we managed to tip the scales at a whopping 148 lbs (of cabbage mostly) bringing us so close to our 1000 pound goal for the season we can practically taste it. Yesterday we also picked our next-to-last buckets of flowers for arrangements and even as I write, Crystal Brinson, flower and garden designer extraordinaire, is entertaining and inspiring a full-house with a floral design demonstration in the dining room.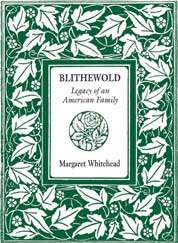 We will begin taking out the cutting bed in a couple of weeks – but only after picking from it one last time to honor our curator Margaret Whitehead, who is celebrating the release of her book Blithewold: Legacy of an American Family. Margaret and a team of volunteers (she herself began as a volunteer) spent years – decades – sifting through the entire collection of letters, bills, journals, etc and transcribed everything. Margaret then spent the past three years putting it all together in a way that offers us all a glimpse into the lives of the people that created this place. It's been a labor of true love for Margaret and is a fascinating read for the rest of us. Proceeds from the sale of the book go into the Mary Philbrick Conservation Fund to support preservation projects in the mansion. (In addition to storing Blithewold's archives in her head, Mary Philbrick was also a much beloved garden volunteer, and Dick's wife.) Buy the book!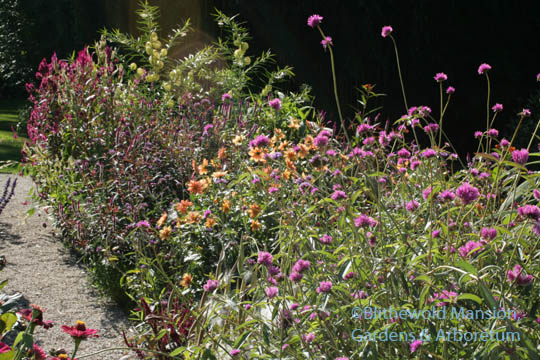 The forecast for the weekend is sunny and in the 70's so there's no reason not to get out here and take it all in one last time too. That said, this bountiful fall could go on for a while yet and it's only the mansion that will be closed after this weekend (to be readied already for Christmas!) The gardens remain open year-round and visits beginning next week will offer a behind-the-scenes look at projects and how we prepare the gardens for winter.
Is your fall bountiful? Are you still busy taking it all in?