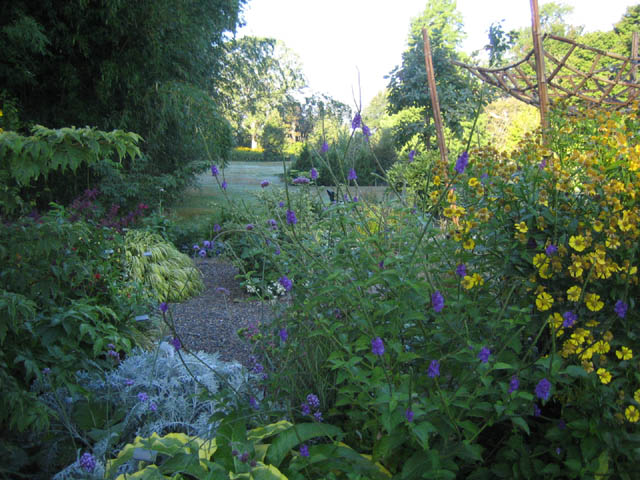 Chilly (almost) fall mornings have been so misty dewy lately that I get soaked to my shins just walking across the lawn. Can't beat the quality of the light though and my morning ramble is worth every wet footed minute of the day!
As a little teaser for those who can make it to Fall Gardener's Day tomorrow and for those who can't, here are a few tastes of the property from my walk this morning.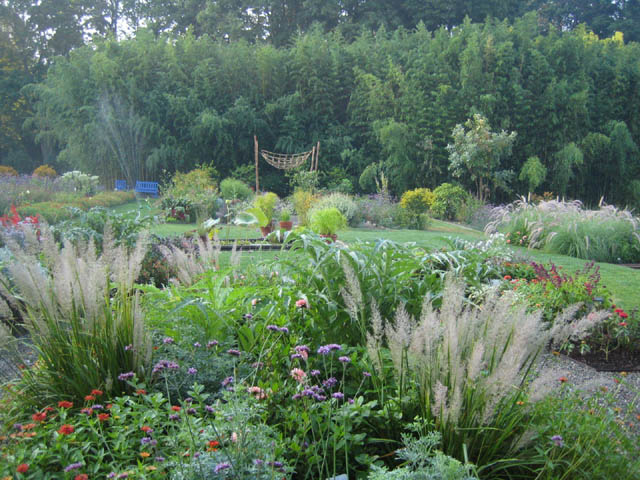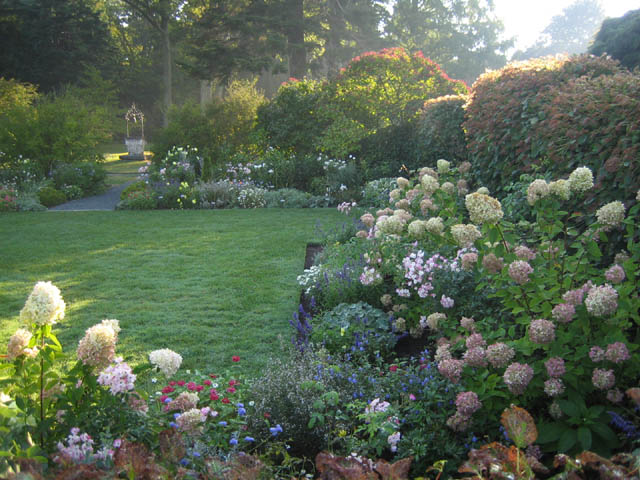 Per Bright's request, a full body shot of the pitcher plants with my pruners in for scale (Sarracenia leucophylla 'Tarnok', S. 'Scarlett Belle', and S. purpurea)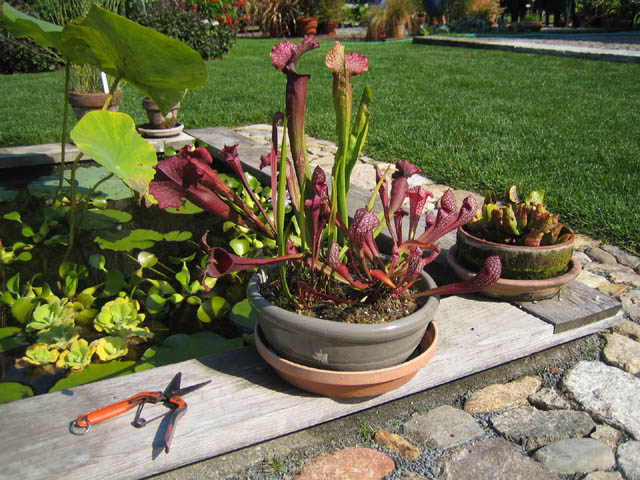 A seed pod forming on Asclepias physocarpa 'Oscar' (a.k.a. hairy balls – go figure).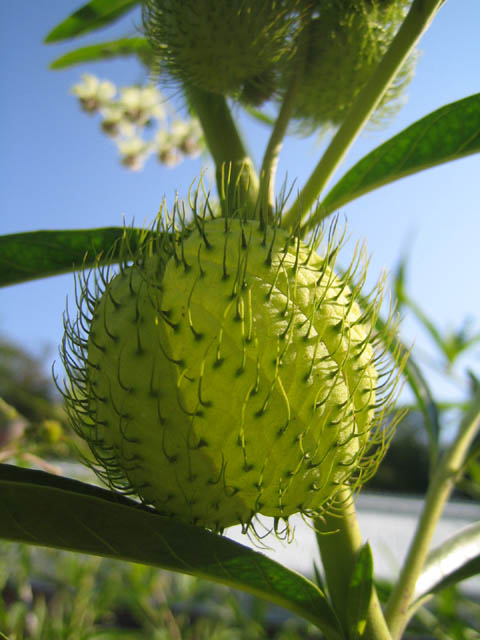 An Aeonium in one of the new Display Garden beds – even though this isn't at its most beautiful (it is a knockout during the winter in the greenhouse), it's plenty gorgeous!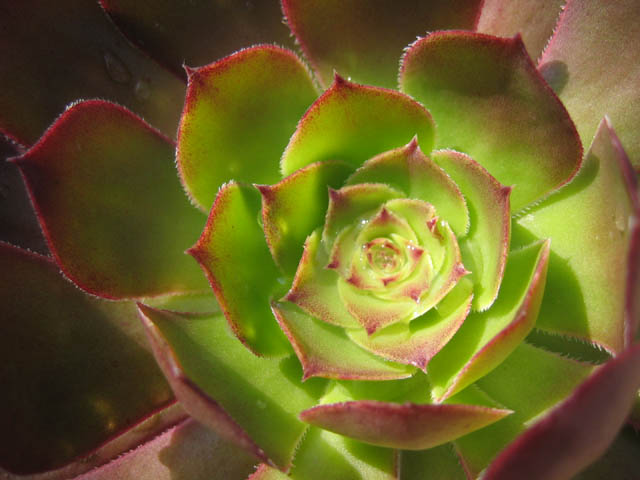 Near the Aeonium the stinky coleus (Coleus canina 'Sumcol') is budded up. This is a "touch me" plant that will leave you with a lingering eau d' skunk. (pepe le pew! – but of course it's one of my favorites)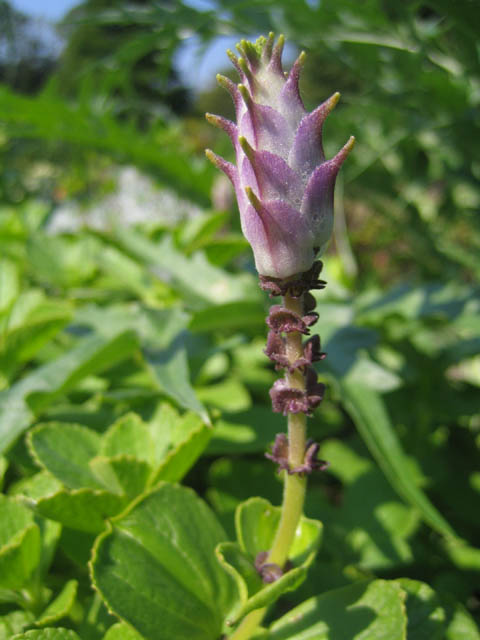 I'm hoping some of my fellow bloggers and blog readers will introduce themselves to me tomorrow. On Wednesday I had the great pleasure of meeting Caroline Brown author of Earth Friendly Gardening. I've been enjoying her blog since before I started writing this one and I can't wait to read what she has to say about her visit! (No pressure, Caroline!)
See some of you tomorrow and the rest of you on Monday! Happy (almost) Fall!