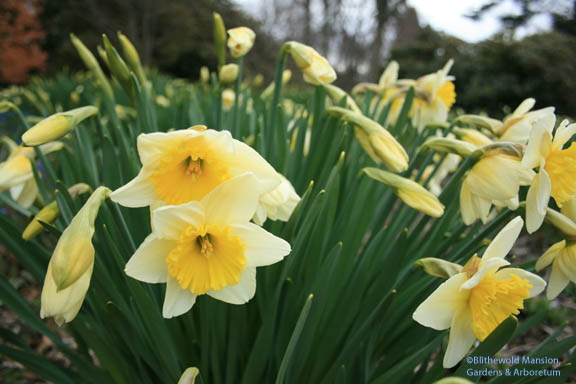 I think most gardeners don't need to be reminded to stop and smell the proverbial roses. But according to this Pulitzer Prize winning article written last year by Gene Weingarten of the Washington Post, a lot of people are too busy for roses – even when the roses are world class violinists. Over a thousand people at a Washington D.C. subway stop were freely serenaded by Joshua Bell, the most fabulous hot ticket violinist ($100 for a nosebleed seat) playing his multi-million dollar actual Stradivari – and all but 7 or so commuters walked right by! It makes me take inventory of what would stop me in my tracks. — What do you brake for?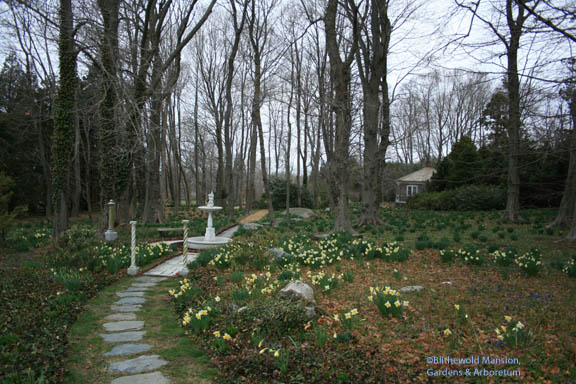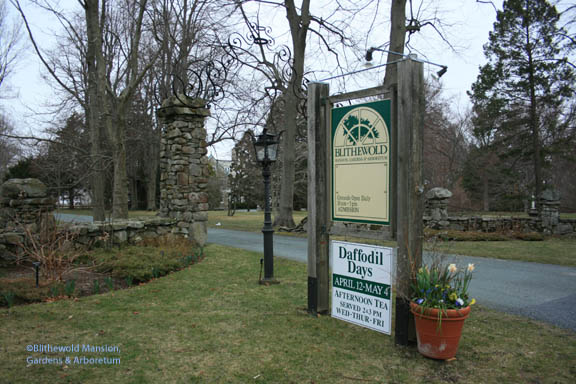 We often talk about how to entice the thousands of people who drive 40 mph along Ferry Road every day to stop here. Last fall we drilled holes for Daffodils in the entrance bed, I've planted a pot, we have a big sign and you can see glimpses of much of the meticulously tended property from the road. But those things might only be noticeable to those of us who are already on the lookout. Blithewold, especially in spring (and summer, fall and winter) is playing its Strad. And all we can do is hope that a few out of the thousands decide that "busy" is for the bees and take some time to pause and smell the roses –
or the the stinking hellebores Helleborus foetidus (the leaves are pungent when crushed)
and the Skunk cabbage (Lysichiton). You'd never notice the Tulipa 'Johann Strauss'
from the road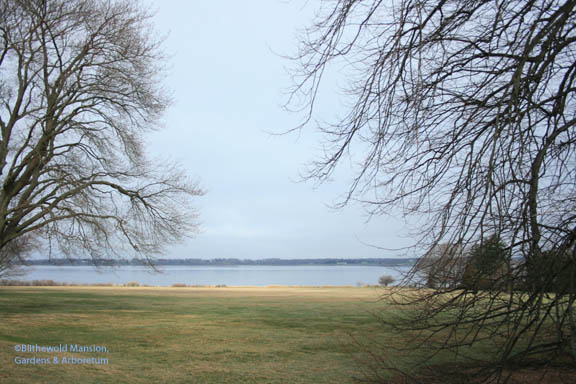 and you would totally miss the flowerless but stunning view of a sun patch on the great lawn. And let's not forget the daffodils. You might get a peek from the road but you've got to come in to see that more and more have opened up in the last couple of days. It's too bad our opening weekend looks rainy but the show will go on and on. Watch the weather – more sunny days means more blooms and cool nights will encourage them to take their time. -Hope you come and take your time too!