Friday, June 22, 2007
|
|
In a comment on my last post, a good friend of mine spoke (rather eloquently, I thought) about a dreamy,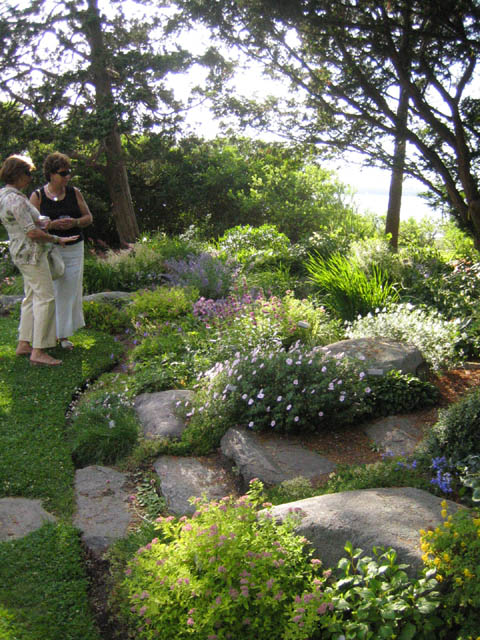 different sort of world than the one we inhabit now. He said, "i envision a world in which … everything in the form of entertainment comes from real people right in front of you, and communication might be slower than it is now, but more effective, and everyone smiles more …" (Brendan's comment, in its entirety, is a click away at the end of my last post). By all accounts the Rock Garden Soiree was the kind of evening that offered a glimpse into that beautiful world. Marjorie Jeffries played her own compositions on the flute while people soaked up falling light in the garden, sipped wine and enjoyed eachother's company.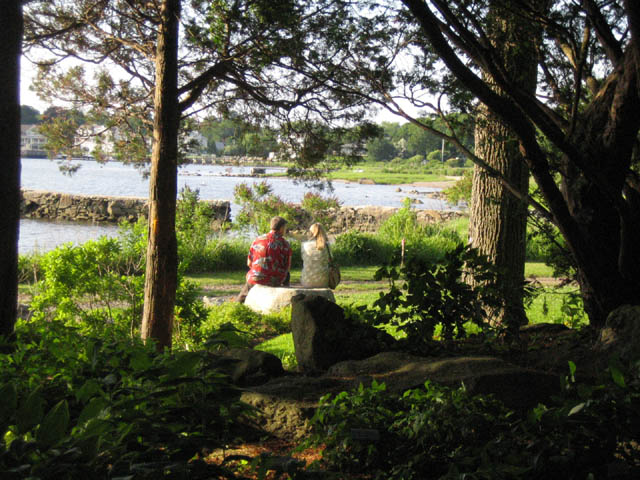 The evening was a perfect topping to a variable New England day – the threatening rain gave way to clear, mosquito-less skies, a breeze for the Wednesday night yacht race in Bristol harbor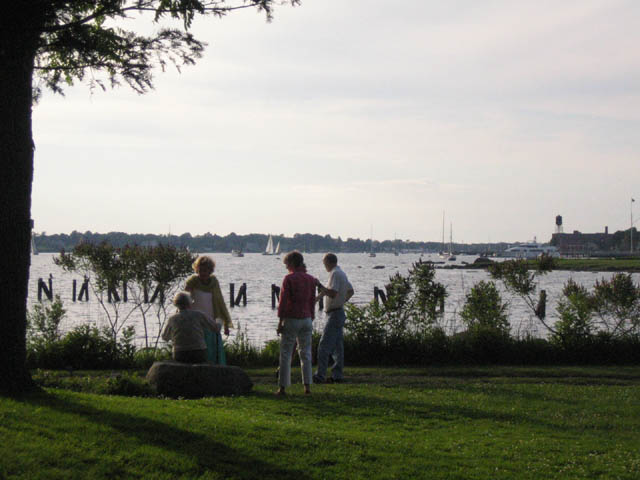 and that perfect balance of humidity that probably made everyone's hair look just right. I wasn't there but Gail took the pictures of gorgeous people enjoying a gorgeous evening. The next Soiree will be in the North Garden on July 11. Let's go!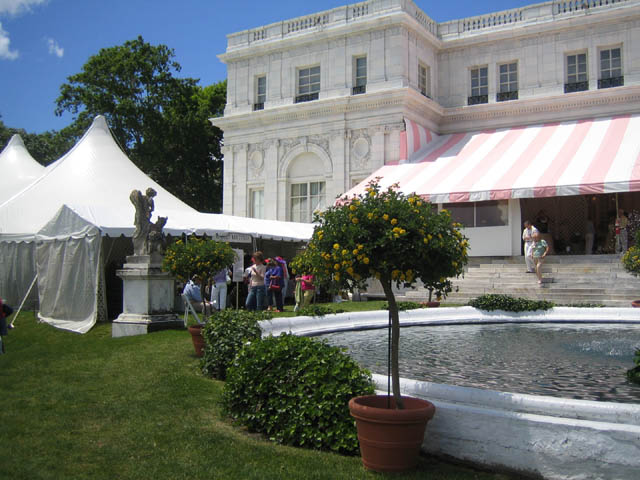 Gail and I were "real people" entertainment today at the Newport Flower Show – allowing us another glimpse of a beautiful world… We gave a tag-team demonstration on how to create a terrarium (a beautiful mini-world) in front of about 70 people. (There was only one mic so instead of just finishing Gail's sentences, I had to come up with a whole bunch of my own! It was kinda fun! –I was actually too exhausted to be my usual terrified…).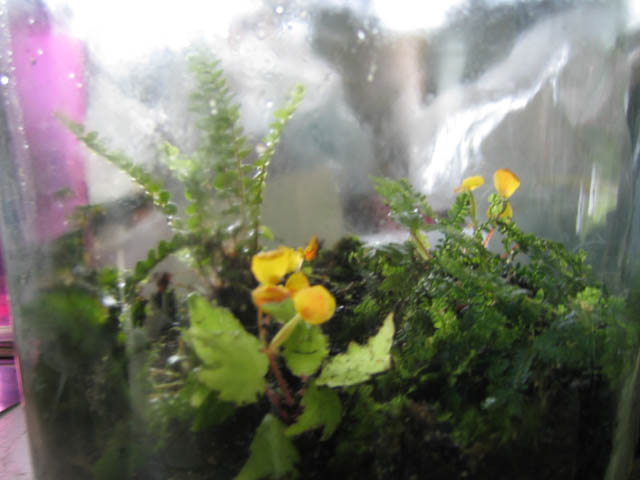 This is a peek at the demo terrarium I made with the most adorable begonia! (I think it might have to live at my house for awhile – I'm sure there's no room for it here…!)