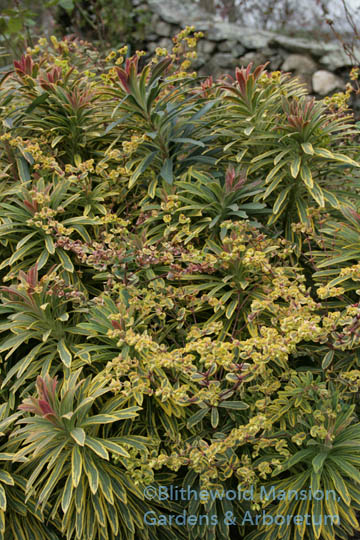 Last year Steve Aitken, the editor of Fine Gardening magazine, sent out a survey inspired by the list of 100 essential country-music songs Johnny Cash shared with his daughter Rosanne. Steve asked for a list of top 10 (plus one) essential plants that we thought every newbie gardener ought to know about. I'm thrilled to see my original answers here (scroll down) and in the January/February issue. It's funny though to see my list a year later – it could easily have changed 365 times between then and now – and although I stand by my selections because they're tried and true faves, I have at least 11 more to add (or a baker's dozen) this year. In no particular order:
(click on pictures for larger view – hover for captions)
Euphorbia x martinii  'Ascot Rainbow'. I can't get over the gorgeousness of this plant. There really does seem to be a rainbow's worth of colors in the leaves – even more pronounced as the nights got cooler.
I'm really surprised that I didn't put Eryngium planum on my Fine Gardening list. I adore its prickliness, its stem-to-stern true-blueness, and the fact that at any given sunny midsummer moment there are at least a dozen different species of bees and wasps working it.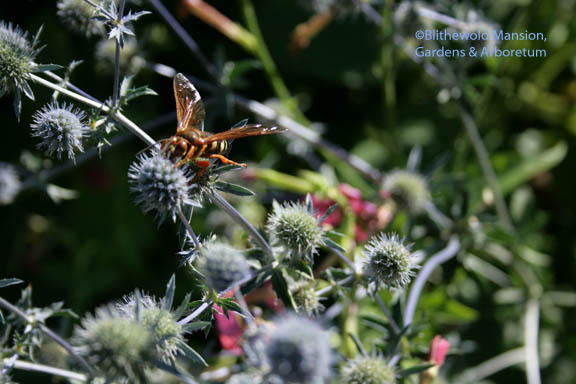 Monarda fistulosa 'Claire Grace' was a new beebalm (or wild bergamot) for us this year and although I hope it is every bit as thuggish as Jacob Cline, I suspect it's more mild mannered. It started blooming in early July and stayed upright, mildew-free and lovely as it formed seedheads, which incidentally are now providing us with winter interest Piet Oudolf-style.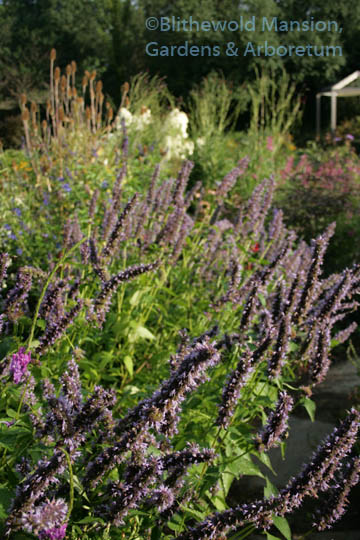 Another new one (to us) that I loved and never deadheaded was Agastache 'Black Adder'. It's listed as hardy from zones 6-9 so my fingers are crossed that it comes back (no worries when winter continues to act like fall) and if it does return, the only thing I'll do differently next year is pinch it early on to encourage compactness. (Let go, it grew to a tilt-y 4 feet in our nice soil.)
I can't leave this genus without tooting a horn for Agastache 'Acapulco Orange' and A. x 'Heatwave' too. They pick up major speed late summer and carry the garden on their slender shoulders all the way to frost. Can't beat the tender perennials. And sometimes they come back too – Acapulco Orange did.
Stay tuned for part two. I look forward to finding out if the list I jotted down and started today, changes tomorrow… And I really hope you work on a list of your own and share it – or a link to it – here.