Live Feed Fridays: Dressed To Impress: The Costume Collection
Friday, May 29, 2020
|
10 AM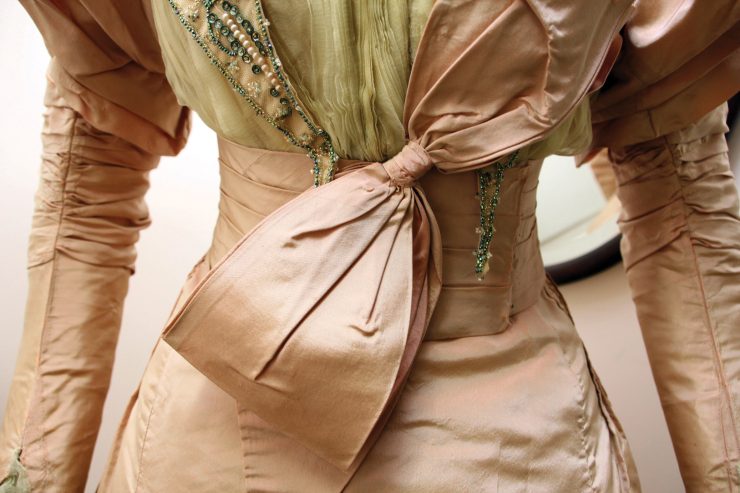 Dressed To Impress: The Costume Collection
with curator Margaret Whitehead
Streaming Online Friday, May 29 | 10 AM
30 minutes
Blithewold has the extraordinarily good fortune to own more than 100 dresses that were worn by Bessie Van Wickle McKee and her daughter Marjorie Van Wickle Lyons between 1882 and 1936. They are all preserved on the 3rd floor of the mansion in a dedicated, climate-controlled room. Many of them were made by Fox of New York, the most prestigious couturier in New York at the time. One dress cost the equivalent of $10,500, and Bessie was known to spend upward of $70,000 at a time. Also, on view will be accessories – gloves, stockings, hats, etc.
The stream will start at 10 AM on our Facebook page HERE.
To receive a reminder e-mail, sign-up HERE.