Canceled: Kissing Balls
Friday, December 4, 2020
|
12 PM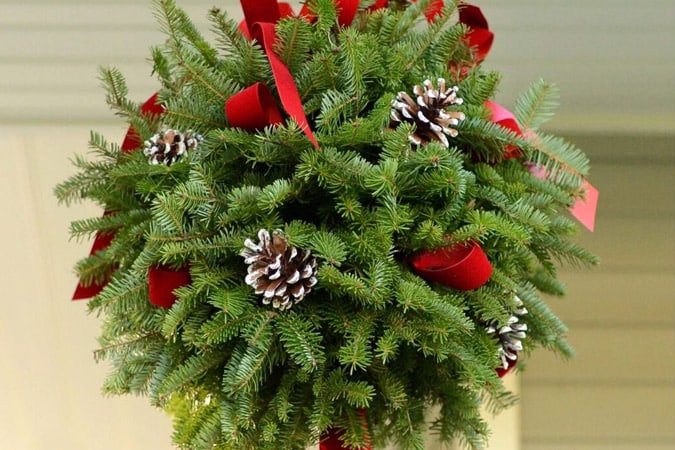 This program has been canceled. Look at our other E-Workshops here.
Kissing Balls
with Julie Christina
Part of the Blithewold Holiday E-Workshops
Friday, December 4
The tradition of winding together twine, moss, and evergreen branches into a kissing ball dates back to the Middle Ages and was revived in Victorian times. Learn to create a beautiful decoration using fresh evergreens, holly berries, and cones. Preregistration required.
Register by Monday, November 30, to purchase a DIY Kissing Ball Kit (not included in workshop fee). Kit includes moss, twine, a variety of fresh evergreens, holly, cinnamon sticks, pine cones, ribbon.
Individual eWorkshop:
$10 Members
$12 Nonmembers
Kits are add-ons to the eWorkshops and are sold separately.
Supplies are limited, so please order early.
DIY Craft Kits (each):
$50 Members
$55 Nonmembers