Annual Members' Meeting and Volunteer Award Ceremony 2021
Tuesday, June 29, 2021
|
5 - 7:30 PM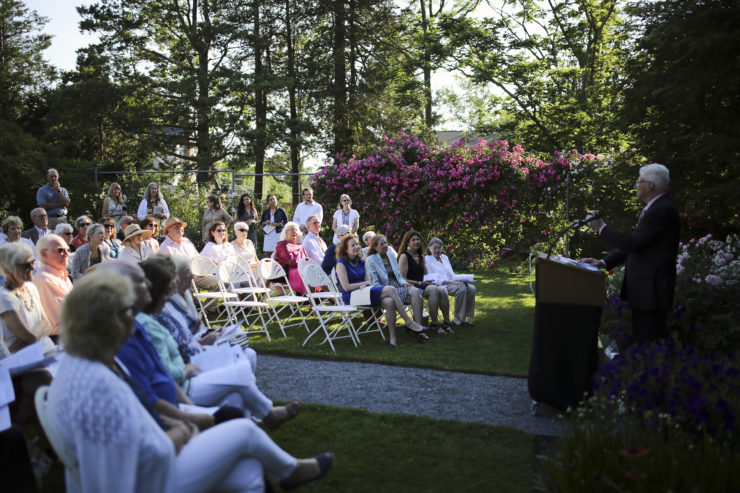 This event is for Members only.
Annual Members' Meeting and Volunteer Award Ceremony 2021
Tuesday, June 29th | This event is free to attend
Blithewold's Board of Directors invites all of our members to gather at a rather festive sort of board meeting!
Schedule:
5PM: Gardens Open
6PM: Annual Meeting in the Rose Garden
7:30PM: Reception on the Mansion's Terrace and Porches
In addition to the meeting's usual business, the staff and Board of Directors will recognize several of Blithewold's volunteers for their contributions to horticulture, historic preservation, and volunteer dedication. We will also be celebrating our curator, Margaret Whitehead, and Gardens and Greenhouse Manager, Gail Read for their 30 years of service to Blithewold!
Make sure to mark your calendars and plan on enjoying a very lovely, early summer evening at Blithewold.
The 2021 Volunteer Award Recipients:
Anne Archibald Volunteer Service Award:
Richard Burt
Matthew Conway and Family
Eileen LaCazette