Annual Members' Meeting and Volunteer Award Ceremony
Wednesday, June 20, 2018
|
5 pm - 7:30 pm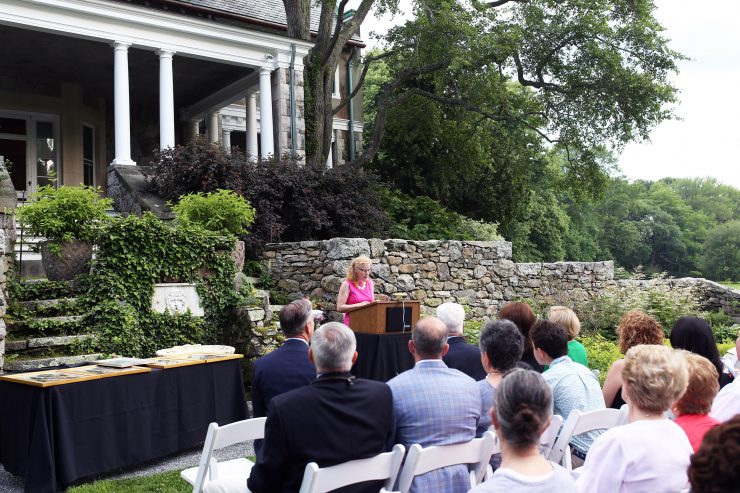 Annual Members' Meeting
and Volunteer Award Ceremony
Wednesday, June 20
5 pm: Gardens Open
6 pm: Annual Meeting in Rose Garden
7 pm: Reception in Carriage House
Blithewold's Board of Directors invites all of our members to gather at a rather festive sort of board meeting!
Held in Blithewold's beautiful North Garden the evening begins with light refreshments and socializing. This meeting will convene at 6 p.m. led by Board President Doug Gray and Executive Director Karen Binder. They will review the organization's finances, propose new board members to the membership for election. In addition, several of Blithewold's volunteers will be recognized by the Staff and Board of Directors for their contributions to horticulture, historic preservation, and volunteer dedication. Make sure to mark your calendars and plan on enjoying a very lovely, early summer evening at Blithewold.
This event is free to attend.