April Vacation Camp
Monday, April 17, 2017 to Friday, April 21, 2017
|
9:00AM to 3:00PM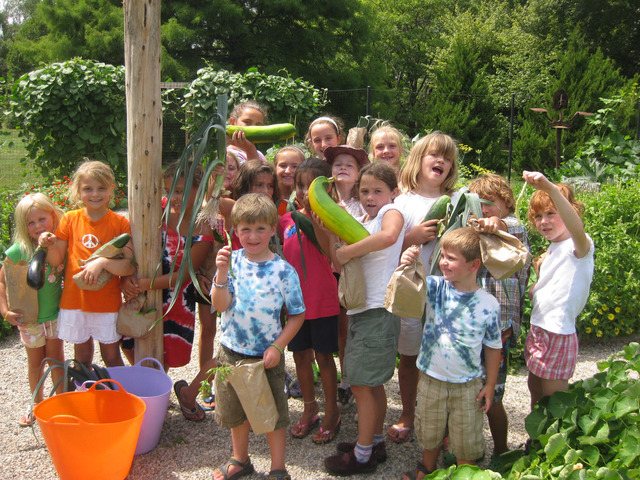 April Vacation Camp
For children grades K – 4
Making plans for the upcoming April school vacation week? Blithewold Mansion, Gardens & Arboretum is offering a fun-filled week of camp during April Vacation. Enroll your child for the full week or one day, or even a few half days!
A new theme each day will combine indoor and outdoor activities (weather permitting), as well as feature a new and exciting creature!

Monday, April 17: Celebrate the Sea – We'll be making a splash at Blithewold today as we learn about life by the sea! Campers will explore our shoreline, enjoy water activities on and from our newly restored dock, create ocean-inspired art, and take part in other washed-ashore adventures.
Creature feature: Meet our camp fish, and search for sea creatures at the beach.
Tuesday, April 18: Flowers & Frogs – Blithewold is always a magical place, but it is especially so in the spring when all of the flowers (and fairies) return to the gardens! Campers will investigate some of our wonders of nature and explore how spring has appeared in Blithewold's gardens, including a visit to our frog ponds. Creature feature: Get to know our froggy friends at the Rock and Water Garden and our special guest visitor turtle!
Wednesday, April 19: WILD Wednesday– Get wild at camp! Spend the day among Blithewold's WILDerness, WILDflowers, and even enjoy a visit from some WILD animal friends! Creature feature: Petting zoo visit from Animal Affair! Learn to care for farm animal .

Thursday, April 20: Thankful for Trees -What is an arboretum? Get a chance to learn about the trees in Blithewold's collection, and spend the day exploring beneath their branches. We will each get to both plant a tree on the grounds and to take one home to plant. Creature feature: Say hello to our guinea pig friend!
Friday, April 21: Earth Day Celebration – Even though we appreciate the Earth every day at Blithewold, today we will hold a special celebration! Join us for a garden party for Mother Earth, with garden planting, recycled-materials art projects, games, face painting, and fun in the great outdoors.
Creature feature: Welcome ladybug friends! Camp will do a special ladybug release into the vegetable gardens.
Full Week of Camp: $160 Blithewold members; $217 Non-members (Automatically enrolled to a 12-month Blithewold Household Membership)
February and April Camps offer daily drop-in: $55. Half-Day $30
* Register more than one child or for more than one week of camp and SAVE! Sibling discount code: SIBL