Archives and Collections Tour
Thursday, April 6, 2017 to Thursday, October 12, 2017
|
1:30 pm to 3:00 pm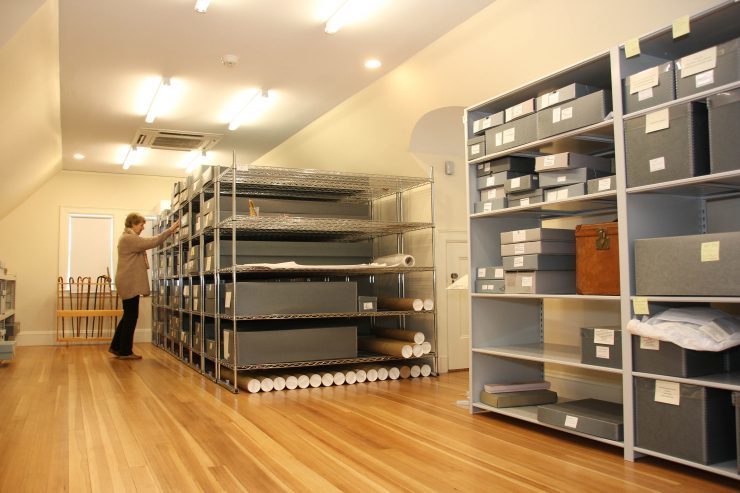 Archives and Collections Tour
April 6 – October 12 
Thursdays at 1:30 pm
Blithewold's Tour Guide will take you up to the Mansion's third floor for a "behind the scenes" tour of the newly expanded and repurposed Archives and Collections area. The tour will include the Costumes Collection area, with over 100 dresses; shoes and hats; books and paintings collections; and research and transcription facilities, with storage for the thousands of family letters, photographs, and diaries that were saved by the Pardee, Van Wickle, McKee and Lyon families.
This tour is limited to 8 people and is not suitable for children under 12 years of age.
$6 per person in addition to regular admission.
Click on a date below to register: