Basic Garden Design
Saturday, January 29, 2022
|
10 AM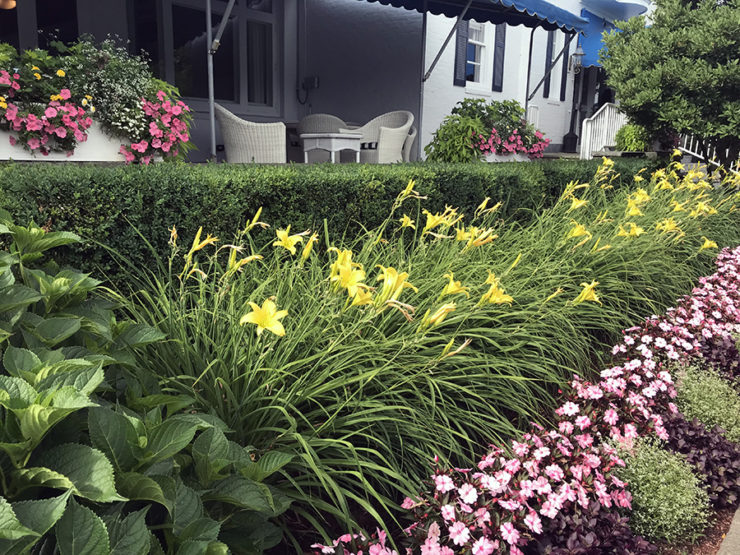 Basic Garden Design
with Blakely Szosz
Saturday, January 29
10 AM
As a graduate of Rhode Island School of Design, Blakely has found design principles to be a guiding force in all successful plantings. Structure, texture, contrast, harmony, scale, and color are all considerations that can and should be applied to gardens. From a large estate to a perennial border, courtyard, or even a single container this presentation will help the participant look at their own work with a fresh perspective.
Until further notice, all in-person attendees, including children, must present either proof of vaccination or a negative COVID test (PCR test results from the past 72 hours or antigen test within 6 hours). All attendees must also wear a mask at all times, unless actively eating or drinking. Learn more HERE.
More about Blakely:
Blakely Szosz is a professional gardener of over 30 years as well as an award-winning floral designer. She is the former Head Gardener for RI Country Club. She has served on the board of National Garden Clubs, Inc., is a former President of Rhode Island Federation of Garden Clubs and of Barrington Garden Club, and is a former co-President of Barrington Land Conservation Trust. She is passionate about connecting people to nature and the unique beauty of our region.
In-Person: The in-person has been canceled due to the predicted weather. (If you have registered for in-person please check your email.)
Online (Zoom): $12 Members | $15 Non-Members