Sold Out: Blithewold's 2018 "Night Blooms" Gala
Saturday, August 11, 2018
|
6-11:00 pm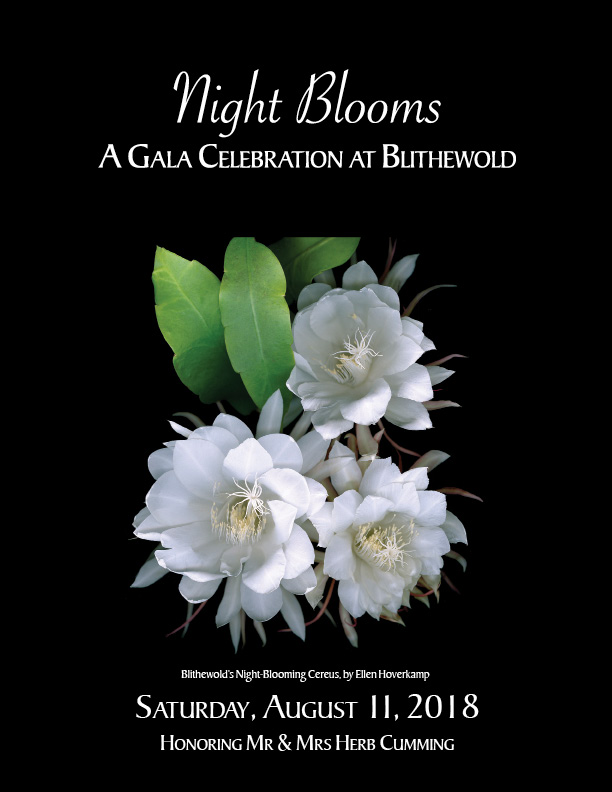 "Night Blooms" Gala
August 11, 2018
6-11:00 PM
Join us on August 11, 2018 for Blithewold's biennial gala, this year titled "Night Blooms". The gala theme will celebrate the flowers that bloom only at night, including Blithewold's night-blooming cereus. Music and entertainment provided by the eight-piece band "Night Rhythm." Dinner by Blackstone Catering and great silent and live auction packages available.
Pre-registration is required. Dress is cocktail attire.
Contact Karen Binder, for information on tickets.