Sold Out: Blithewold's Winter Marketplace
Sunday, November 18, 2018
|
1:00 pm – 2:30 pm, or 2:30 pm - 4:00 pm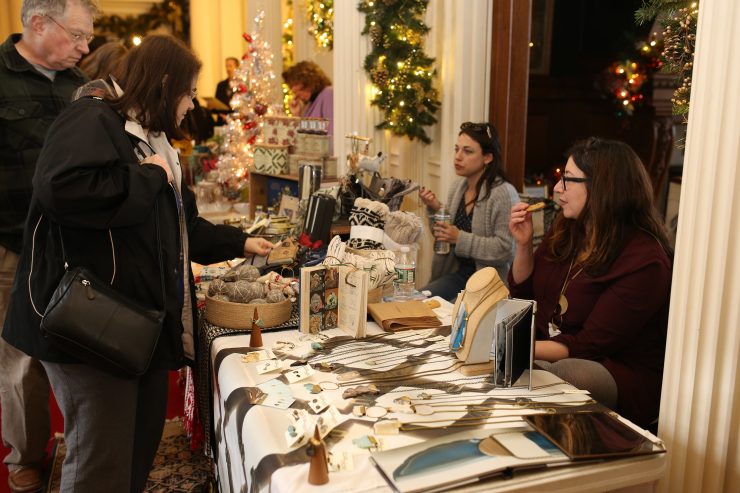 This event is sold out. Please look forward to next year!
Blithewold's Winter Marketplace
& The Shop at Blithewold Preview Party
Sunday, November 18
1:00 pm – 2:30 pm, or 2:30 pm – 4:00 pm
Blithewold welcomes you to its Winter Marketplace where The Shop at Blithewold, as well as local traders, purveyors of fine goods, artisans and artists and food companies will be selling their wares in the Visitors' Center. Enjoy an afternoon out with family and friends, and do some holiday shopping!
This event is FREE for Members
$7 for Non-members, $3 Non-member Children 6-17
Pre-registration is required.
Please select time slot below to register:
1 pm – 2:30 pm – Full
2:30 pm – 4 pm – Full