Bumble Bees and Pollinators!
Saturday, October 14, 2023
|
10 AM - 12 PM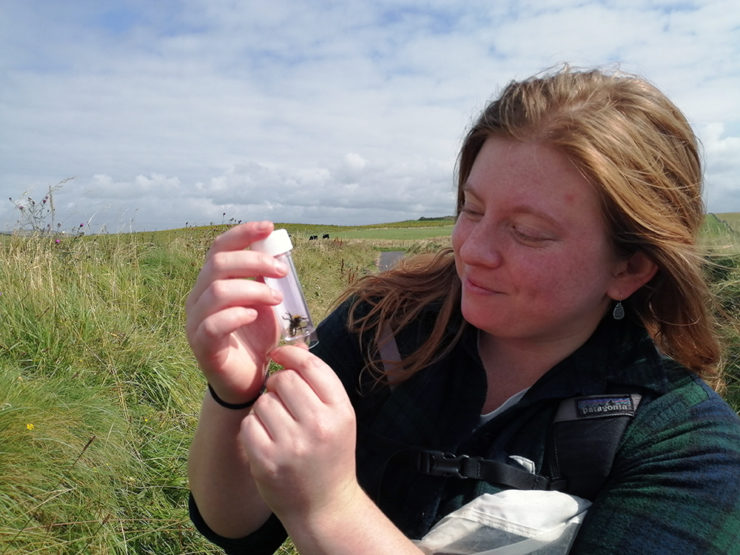 Bumble Bees and Pollinators!
with Dr. Katie Burns
Saturday, October 14
10 AM – 12 PM
Located in the Education Space
Dr. Katie Burns will help us to understand the importance of native species of bees, butterflies, and hoverflies. Katie developed the Rhode Island Bumble Bee Survey, which inventories these crucial insects to provide baseline data for entomologists to assess their needs and habitats. Learn about identifying, protecting, and counting our native pollinators, and maybe join the survey!
$15 Members | $20 Nonmembers
About our speaker:
Dr. Katie Burns is an entomologist with the Rhode Island Department of Environmental Management (RIDEM) Division of Fish and Wildlife. She leads the Rhode Island Pollinator Atlas, a comprehensive effort to inventory the state's insect pollinators. Before beginning her work with RIDEM, she spent four years in Ireland as a Ph.D. researcher studying the contributions and conservation of Irish pollinators. Her favorite insects are bumblebees, specifically the Golden Northern Bumblebee!