Postponed: Butterfly Garden Tea
Monday, April 13, 2020
|
Two seatings: 10:30 AM and 12 PM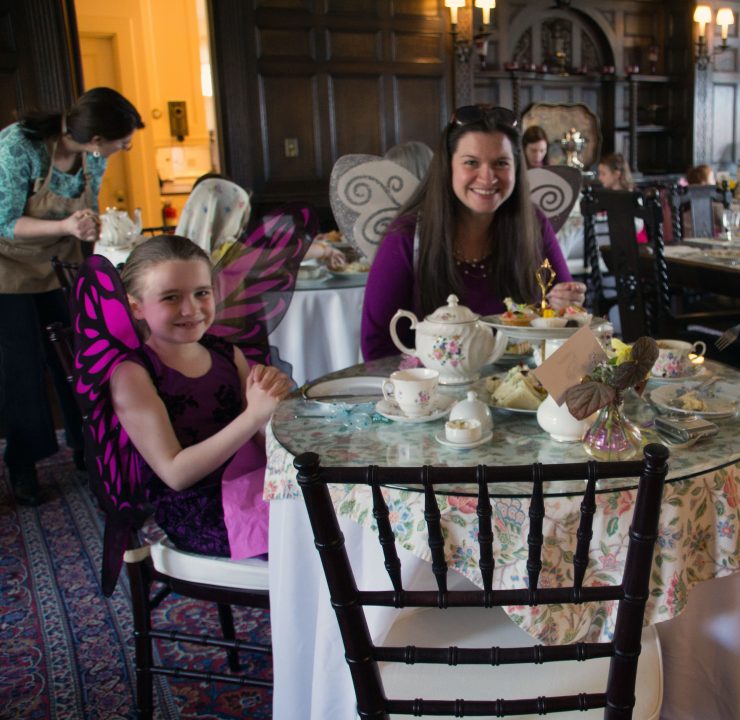 Blithewold is postponing upcoming classes and programs through May 15. We hope to reschedule them all and will check back with new dates as soon as they become available.
Butterfly Garden Tea
Monday, April 13
Two seatings: 10:30 AM and 12 PM
Wear your favorite pair of wings and fly over to Blithewold for tea! Enjoy treats and finger sandwiches, and make your own herbal tea sachet and flower crown! Each table will represent a flower that attracts butterflies; take home your very own pollinator plant to start a butterfly garden at home! After the tea, enjoy our Wonderful World of Wildlife Discovery Lab and explore the gardens.
These teas are best suited for ages 5 and up. Wings are encouraged!
Preregistration is required, so reserve your table today.
---
Please note:
The price for Tea includes admission to the Mansion and Grounds, so be sure to leave time for touring!
Our teas are served by and largely prepared by Blithewold's volunteers.
We have a limited ability to accommodate vegetarian diets as well as nut and celiac allergies. Please specify when making a reservation.
Unfortunately, we are unable to take individual payments for each member of a group. Payment must be made for the entire party at the time of registration to reserve the properly sized table for your party.
Additional information can be found on our FAQ page here.
---
$32 Adults | $25 Children
10:30 AM Seating:
12:00 PM Seating: