Fairy Garden Party
Saturday, May 5, 2018
|
10 am - 2 pm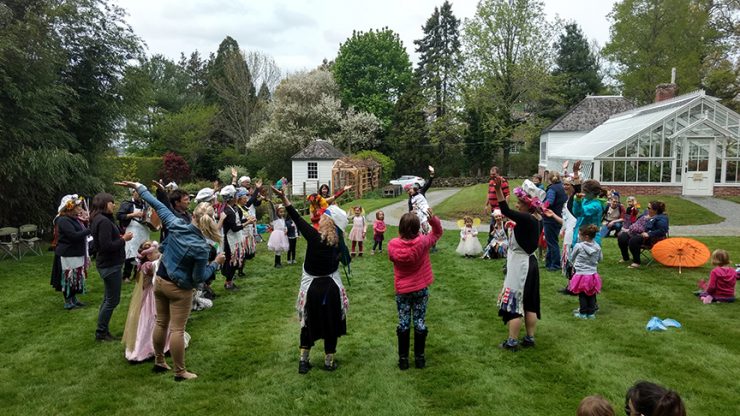 Fairy Garden Party
Saturday, May 5
10 am – 2 pm
Celebrate the return of the fairies to Blithewold's enchanted gardens! New this year, we invite all fairies, young and old, to meander through the enchanting display of fairy houses along our shrub-walk and down to the rock and water garden. A special scavenger hunt will complete this magical celebration for all ages. Enjoy the sights, sounds, and smells of Blithewold's early summer gardens and grounds.
Fairy costumes are encouraged!
Throughout the May 5 Garden Party there will be performances by:
The Fairy Queen, Mary King
Flower Fairy Dancing Around the May Pole
Ladies of the Rolling Pin
Vinny The Bubble Guy & His Giant Magical Puppets
Z Truck Food Truck
as well as fairy crafting and much more!
This year we have 2 sessions at 10 am to 12 pm, and 12 pm to 2 pm that will help us better control the flow of traffic and help preserve the House and Grounds.
Free with admission!
Pre-registration is required. Please select your arrival time below.
Admission to the Mansion is included.
This is part of Enchanted Fairy Week at Blithewold, learn more here!