Flower Power-Becoming a Better Flower Gardener
Saturday, February 5, 2022
|
10 AM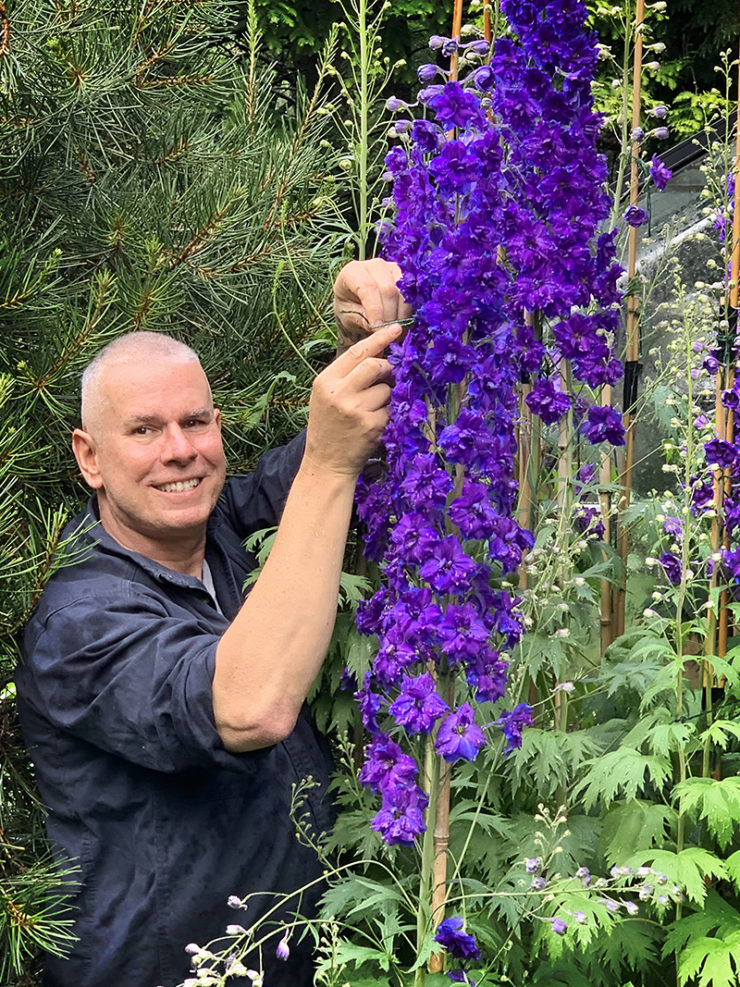 Flower Power-Becoming a Better Flower Gardener
with Matt Mattus
Saturday, February 5
10 AM
This presentation will cure any gardener who might be bored with what they might find at local garden centers or struggle to grow some of the most beautiful flowers. Matt Mattus, Author of Mastering the Art of Flower Gardening, is a local New England garden writer who has dedicated his entire life to growing nearly every plant, primarily the lesser-known or those dismissed as too hard to grow. Yet even common flowers like zinnias, snapdragons or asters can sometimes be finicky.
A consummate researcher, Matt obsessively trials each plant himself in his own Massachusetts garden, often repeatedly. Having learned to always question plant myths that seemed to not have data backing them up (like: do poppies really need to be sown on snow?) He's come to some useful conclusions too, especially for us New England gardeners. So if you dream of 12-foot tall Delphiniums (like Matts) or rediscovering Mignonette, or maybe just sweet peas with 18 long stems, bring your notebook as you'll want to capture every tip in this jam-packed, and beautifully photographed presentation.
Until further notice, all in-person attendees, including children, must present either proof of vaccination or a negative COVID test (PCR test results from the past 72 hours or antigen test within 6 hours). All attendees must also wear a mask at all times, unless actively eating or drinking. Learn more HERE.
More about Matt:
Matt is the author of "Mastering the Art of Vegetable Gardening" and "Mastering the Art of Flower Gardening" and also writes the popular gardening blog Growingwithplants.com. Known for his in-depth gardening projects and home trials, readers may recognize his work from features in magazines such as Martha Stewart Living or Better Homes and Gardens. Matt has earned a reputation as not only a knowledgeable plantsman but is considered an authority on many horticultural subjects ranging from South African Bulbs to alpine plants and long-forgotten 19th-century horticultural practices.
In-Person: $20 Members | $25 Non-Members
Online (Zoom): $12 Members | $15 Non-Members