Gardeners Round Table: Favorite Garden Books: New & Old
Friday, June 23, 2017 to Sunday, June 25, 2017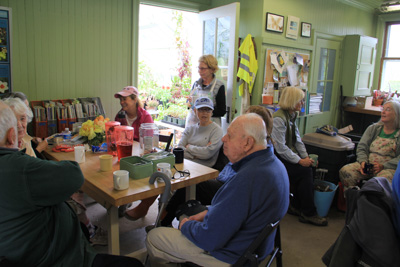 Gardeners Round Table: Favorite Garden Books: New & Old
Friday, June 23 at 10 am & Sunday, June 25 at 1pm
The names James Crockett, Thalassa Cruso, Katharine White, and Eleanor Perenyi may sound familiar to you. Their books, all written in the last century, have good ideas for this century too. Join an informal group of readers and gardeners as we share titles of favorite books that have inspired our time in the garden. Do bring one of your favorite titles from the past as well as the present.
Meet at the Greenhouse, although we may venture to various locations on the property.
This is a FREE program for Blithewold Members. $5 Non-member.
Click on date below to RSVP/Register: