Gardeners Round Table : How-To's of Tuberous Begonias with Rick Burt
Friday, April 28, 2017 to Sunday, April 30, 2017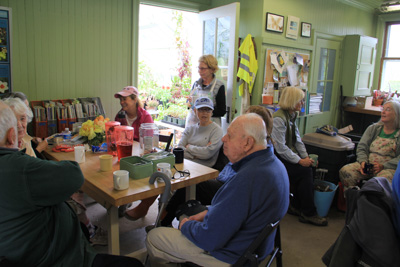 Gardeners Round Table
How-To's of Tuberous Begonias
with Rick Burt
Friday, April 28 at 10 am & Sunday, April 30 at 1 pm
Have you ever thought about growing tuberous begonias but felt a little intimidated? Have you wondered how these beautiful flowers were developed? Come and join garden volunteer Rick Burt in the greenhouse for a small group workshop on the history and care of tuberous begonias. Everyone will plant their own rose form begonia tuber, all set and ready to grow.
$5 Materials fee
Meet at the Greenhouse, although we may venture to various locations on the property.
This is a FREE program for Blithewold Members. $5 Non-member.
Click on date below to RSVP/Register: