Gardeners Round Table: Water Tub Gardening
Sunday, February 25, 2018
|
1 - 2 pm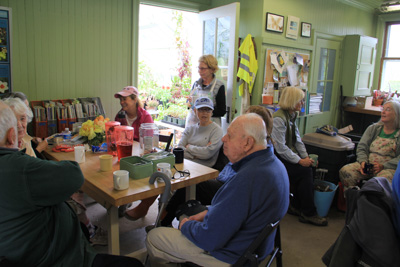 Gardeners Round Table: Water Tub Gardening
Sunday, Feb 25
1 – 2 pm
Speaker: Rick Burt
Would you like a garden that requires no weeding, no watering, and just a few minutes care every other week- and is composed of some of the most beautiful flowers in the plant world? Join Rick Burt for a look at creating tub gardens with waterlilies, lotus, and other aquatic plants. Rick, one of our intrepid garden volunteers, taught our tuberous begonia class last year.
Rick Burt is a garden volunteer who has had a lifelong passion for plants. His particular interests are in water gardening and tuberous begonias.
Meet at the Greenhouse, although we may venture to various locations on the property.