Gifts from the Garden Series – New class added!
Sunday, December 12, 2021
|
10:30 AM - 12 PM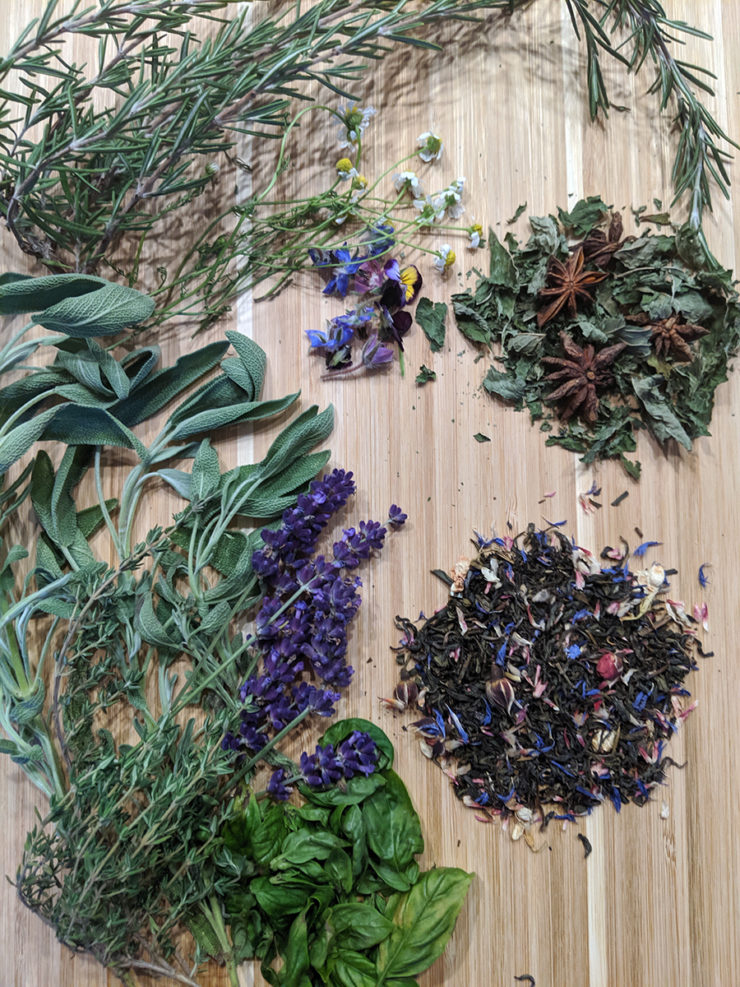 Gifts from the Garden Series
with Connie Ganley
Saturday, December 11 & Sunday, December 12
10:30 AM – 12 PM
Create thoughtful gifts to pamper your favorite people. Join Connie Ganley as she guides us in making DIY care packages! Create the perfect gift for yourself or a friend over the holidays.
$45 Members | $50 Non-Members
12/11 – Herbal Teas – Create your own blend for perfectly personalized gifts
Learn the basics of blending just the right herbs for your gift-giving enjoyment. We will be learning about the health benefits, characteristics, and blending techniques of herbal teas. Sample several blends of tea in our elegant china teacups and then mix some of your own. To complement the teas as a gift, we will also make some flavored sugars. Each participant will create some sugar and tea blends to take home.
Sold Out
12/12 – All-natural Lip Balm
Try this alternative to commercial products, create all-natural lip balms using beeswax, sunflower oil, and essential oils. Learn the basics and how to personalize the "flavors" for each person on your list. Participants will make and take home several tubes or pots of lip gloss for their gift-giving enjoyment.