The Great Influenza Pandemic of 1918
Thursday, September 12, 2019
|
6 - 8 pm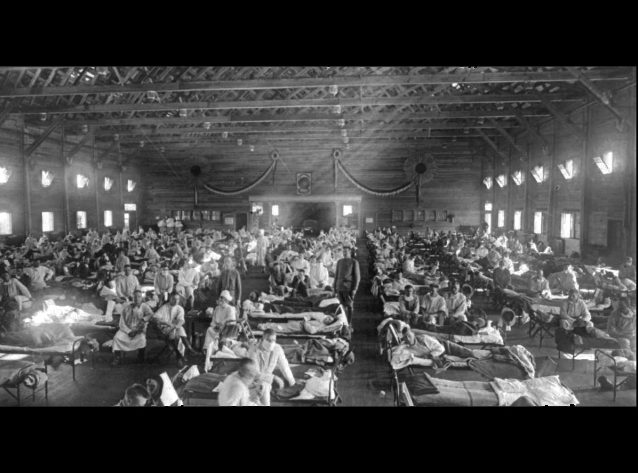 The Great Influenza Pandemic of 1918
With Historian Judith Chevarley
Thursday, September 12
6 – 8 pm
This past Fall marked the 100th anniversary of the Great Influenza Epidemic of 1918 when a plague swept across the world virtually without warning. No disease the world has ever known even remotely resembles the influenza epidemic of 1918. In the United States, nearly seven times as many people died of influenza as in the First World War,
In this talk, Judith will discuss the actual disease and what humanity experienced in the United States, especially in Boston and Philadelphia. Refreshments (and hand sanitizer) will be served after the talk.
Member $15, Non-Member $20
Click here to RSVP/Register
About the Author:
Judith Chevarley has an M.A. degree in American History from the University of New Hampshire and an MPH degree from the University of Hawaii School of Public Health.
Judith worked for 13 years for the MA Department of Public Health as a Public Health Educator. Judith retired in 2014 and since retiring, Judith has been pursuing her lifelong interest in history and historic preservation. She is a member of the Jamaica Plain Tuesday Club and a docent for the Loring Greenough House. This talk on the Great Influenza Pandemic combines her love of history with her interest in public health.