Green Scene RI 2018
Tuesday, July 17, 2018
|
5 - 8 pm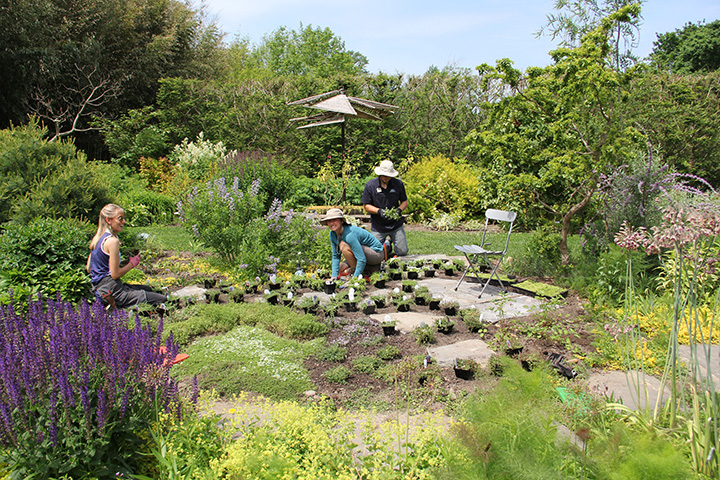 Green Scene RI 2018
Tuesday, July 17
5 – 8 pm
Networking and Gardens and Grounds Self-Guided Tours:
5 – 6 pm and 7 -8 pm
Panel Discussion with Professionals: 6 -7 pm
Light refreshments will be provided
Join Us for the Green Scene Evening at Blithewold
Ditch the Desk and Imagine a Career Outdoors!
Are you looking to start on a career path, make a career change, take a class, or just increase your basic knowledge of plants? The Green Scene Evening at Blithewold is for you. This informal outreach session will offer attendees of all ages an inside look at the green world – and show just how creative, meaningful, and rewarding it can be. Savvy horticultural professionals and skilled volunteers will be on hand to share their stories, answer your questions, and help point the way to exciting next steps!
You should come if you are:
Searching for a fulfilling profession
Someone who loves plants and nature
Interested in changing careers
Exploring opportunities to learn about horticulture through classes and volunteering
Curious about the many careers in horticulture and working outdoors
Investigating programs in training, degrees and certificates in the green professions
Looking for a place to meet and network with a friendly, generous, and knowledgeable group of people who make their living in horticulture, such as
Wildlife Biologist for RIDEM
Landscaping Company Owner
Nursery Owner
Landscape Designer
Landscape Architect
Arborist
Flower Farmer
Horticulturist
NOFA Farming
Nursery Business Manager
Nature Educator
RINLA Apprentice Program
Landscape Historian
Estate Gardener
Horticultural Therapist
Conservation Program Coordinator
Botanical Artist
Edible Schoolyard Gardener
We will gather under the tent on the beautiful grounds of Blithewold overlooking Narragansett Bay.
Questions? Please e-mail Gail Read, Horticulturist, Garden and Greenhouse Manager at Blithewold, at [email protected]