Highlights of the Collection Tours
Thursday, November 30, 2017 to Thursday, December 21, 2017
|
10:30 - 11:30 am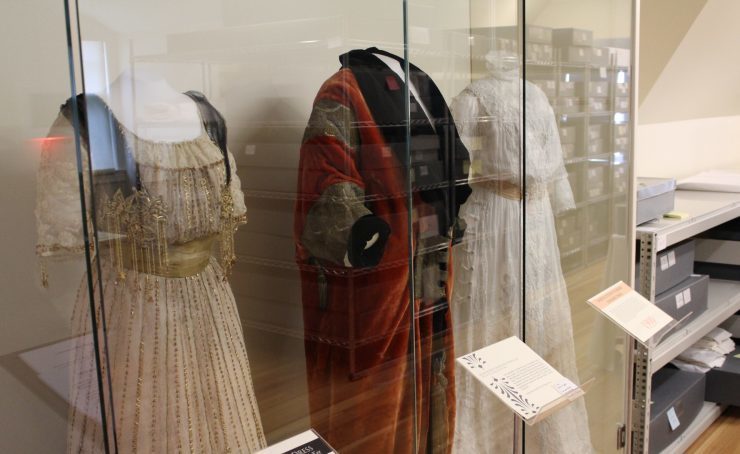 Highlights of the Collection Tours
Thursdays, 10:30 – 11:30 am
November 30 and December 7 – The Costume Collection
December 14 and 21 – The Art of Entertaining
Join us on for an exclusive guided tour of the Blithewold Archives. Our curatorial specialists will lead a one-hour tour of the collections and exhibits with a special focus on either the Costume Collection or the Art of Entertaining. Participants will have the opportunity to dig deeper into the archives and enjoy tea, scones, and Q&A after the tour.
$32 per person, limited to members only.
Become a member today and reserve your place on the tour!
Register early, limited to 8 members per tour.
Click a date below to register:
Nov 30 – The Costume Collection
Dec 7 – The Costume Collection
Dec 14 – The Art of Entertaining
Dec 21 – The Art of Entertaining – Canceled