Members' Sunset Picnic
Sunday, July 14, 2019
|
5:30 - 8 pm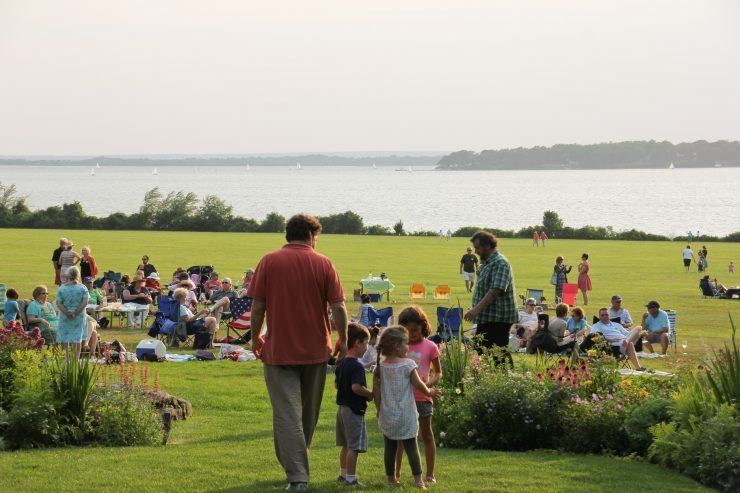 Members' Sunset Picnic
Sunday, July 14
5:30 – 8 pm
Rain or shine
Blithewold wishes to thank you, our Members, for your continuing support by playing host for you at our 9th Annual Members' Picnic. Join us for an evening filled with live music by Julio Amaro, lots of fun activities, and great food and drink! Relax and take in the gorgeous views of Narragansett Bay and the awesome spectacle of the sun sliding to the horizon over the Bay. If that's not quite enough, you might want to enjoy a stroll along the many paths, checking out what's new since your last visit.
We encourage you to bring friends, chairs, blankets, and a picnic!
Member admission to the Sunset Picnic is free!
Non-member guests are $5.00 per person.
Pre-Registration and drink tickets are sold out!
Register and receive two drink tickets pre-adult for wine/beer.
Click here to R.S.V.P.