Music in the Living Room: Laszlo Gardony
Saturday, December 14, 2019
|
3 - 4 PM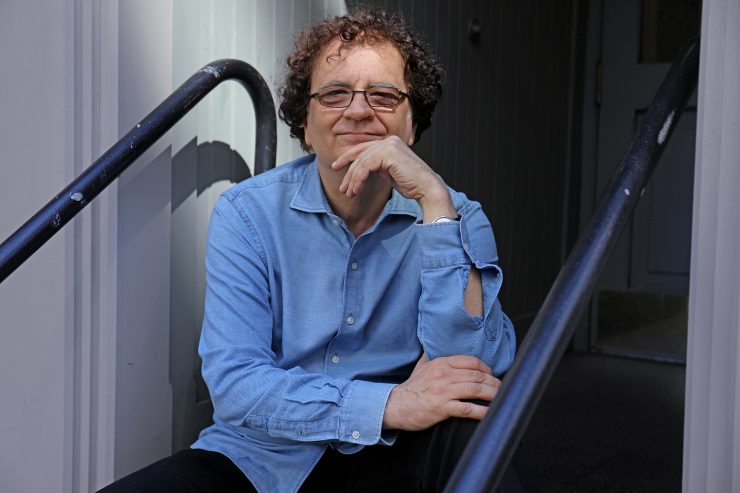 Music in the Living Room:
Laszlo Gardony
Saturday, December 14
3 – 4 PM
Enhance your visit to Blithewold and enjoy the holiday decorations in the Mansion by attending our Music in the Living Room Series! Blithewold extends a sincere thanks to these generous performers who bring the gift of music into our Living Room during this Holiday Season.
More about the musician:
Acclaimed jazz pianist, composer, and Blithewold favorite Laszlo Gardony returns to celebrate his live solo album La Marseillaise (Sunnyside Records) with a solo piano concert.
Hailed by JazzTimes as "one of contemporary music's truly original voices," Laszlo's performances convey the joy of inspired creation, audience connection, and moving spontaneous improvisations. Gardony's concerts are one-of-a-kind performances drawing from deep feeling, prodigious technique, and a playful curiosity that thrives on interpreting each unique moment. He will perform new compositions, his own arrangements of standards, a classic Italian song, a re-imagination of an iconic French revolutionary song and spontaneously created pieces. Gardony has said, "Music has a direct effect on our emotions and also on our well-being." Not to be missed!
"Armed with a piano style that encompasses Bill Evans's elegance, Herbie Hancock's drive and Keith Jarrett's passion, Gardony's music … creates a meditative state conducive to the attainment of man's most enduring and timeless aspirations." – Eugene Holley, Village Voice
Laszlo's previous solo CD, "Serious Play" was named one of the "10 Best Jazz Albums of 2017" by the Boston Globe's Jon Garelick, by Arts Fuse's Michael Ullman and by Patriot Ledger's Jay Miller.
Concerts are included with regular admission.
Pre-register to reserve seats for an additional $2 fee per seat.
Once all reserved seating is sold, the concert is sold out.