Canceled: Natural Ornaments: Paper/Teasel Magnolia Workshop
Thursday, December 5, 2019
|
10 AM - 12 PM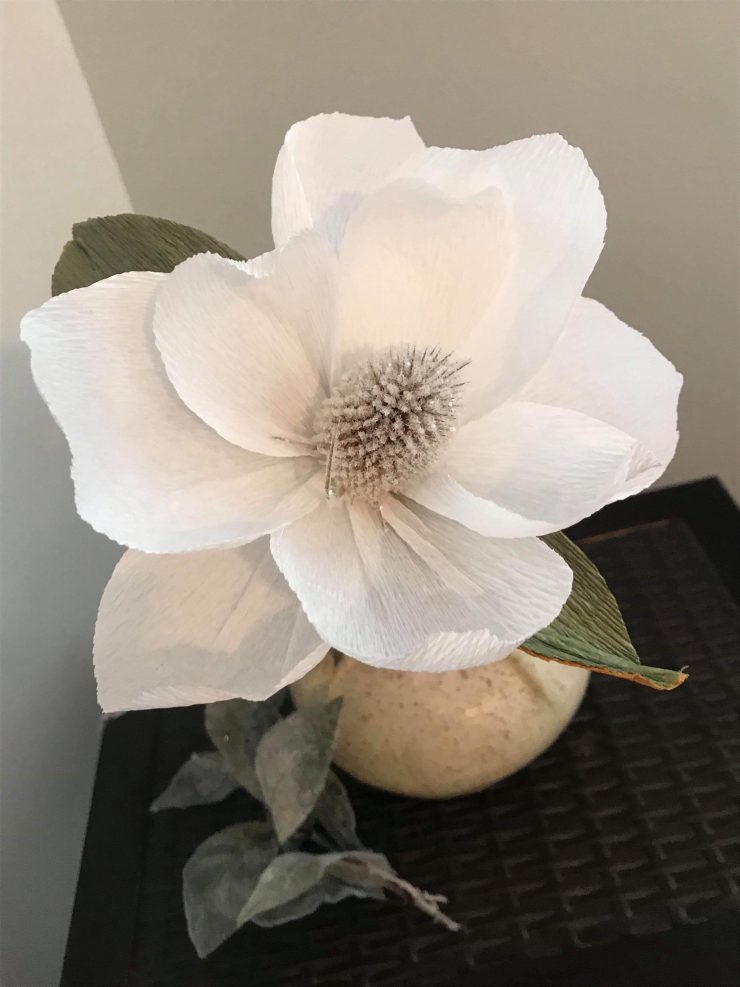 This program has been canceled. You can look at other upcoming programs here.
Natural Ornaments: Paper/Teasel Magnolia Workshop
Thursday, December 5
10 AM – 12 PM
Instructor: Terry Converse
Blithewold's theme for the holidays this year, "Life in the Garden," is a true winter wonderland inspired by Blithewold's gardens and grounds. Decorator and garden volunteer Terry Converse shares her artistry and demonstrates her technique for creating beautiful, all-natural, plastic-free magnolia flowers for elegant holiday decorations.
Participants will each make and take home multiple paper and teasel magnolia flowers to enjoy.
Preregistration required. Limited to 8 people.
Only 3 spots left, last updated 11/29 @ 2PM
$25 Members |$30 Non-Members