Nature Drawing at Blithewold
Thursday, August 26, 2021 to Thursday, December 16, 2021
|
10 AM – 12 PM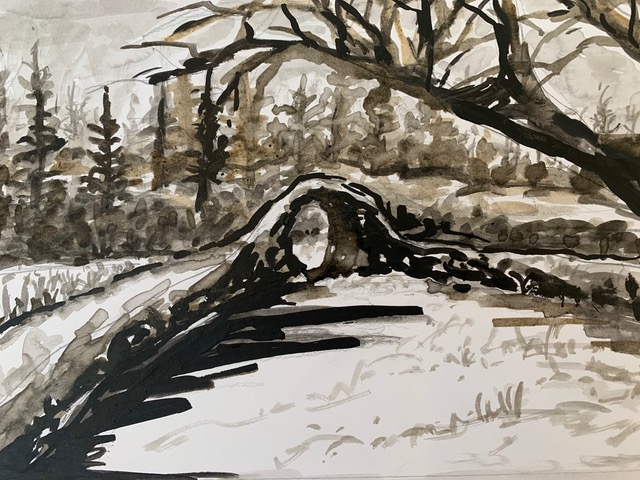 Nature Drawing at Blithewold
with Artist/Instructor Joanne Murrman, BFA, M.Ed.
August 26 through Dec 16
Thursdays, 10 AM – 12 PM
Location: Wedding Tent (September 26 class only) and Education Space
Beginners and intermediate students are encouraged to attend. The Nature Drawing Class's are an opportunity for students to look to Blithewold's gardens and arboretum for inspiration to draw. Working from pictures and found natural objects, the class will focus on learning how to render color, texture, and design found in nature. A variety of art materials and techniques will be presented with colored pencils as the main medium.
Students are encouraged to bring their own personal art pencils. Supplementary materials will be available.
Guidelines will be respected for a safe experience. Sanitizer and wipes are available; social distancing in the classroom and porch will be practiced to support the safety and health concerns of all.
Examples of past student's works are below.
Preregistration is required. Each class is limited to 15 people.

Individual Class: $30 Member | $40 Nonmember
For the multiclass discount, contact [email protected], after signing up.
3-Class Pass: $80 Member | $110 Nonmember
5-Class Pass: $135 Member | $185 Nonmember
Click on the date to register:
September 23: Erasing, Fixing, and Disguising
September 30: More Colored Pencil Techniques
October 7: Fall trees and Leaves
October 14: Thinning Colored Pencil
October 21: Ginkgo Tree Leaves
October 28: Texture on Branches
November 4: Neutral Compositions
November 11: Pine cones
November 18: Dried found objects in nature
December 2: Evergreens
December 9: Holly and Berries
December 16: Reflective Glass Surface