Night Lights –An Illuminating Experience!
Thursday, January 6, 2022
|
5 - 7 PM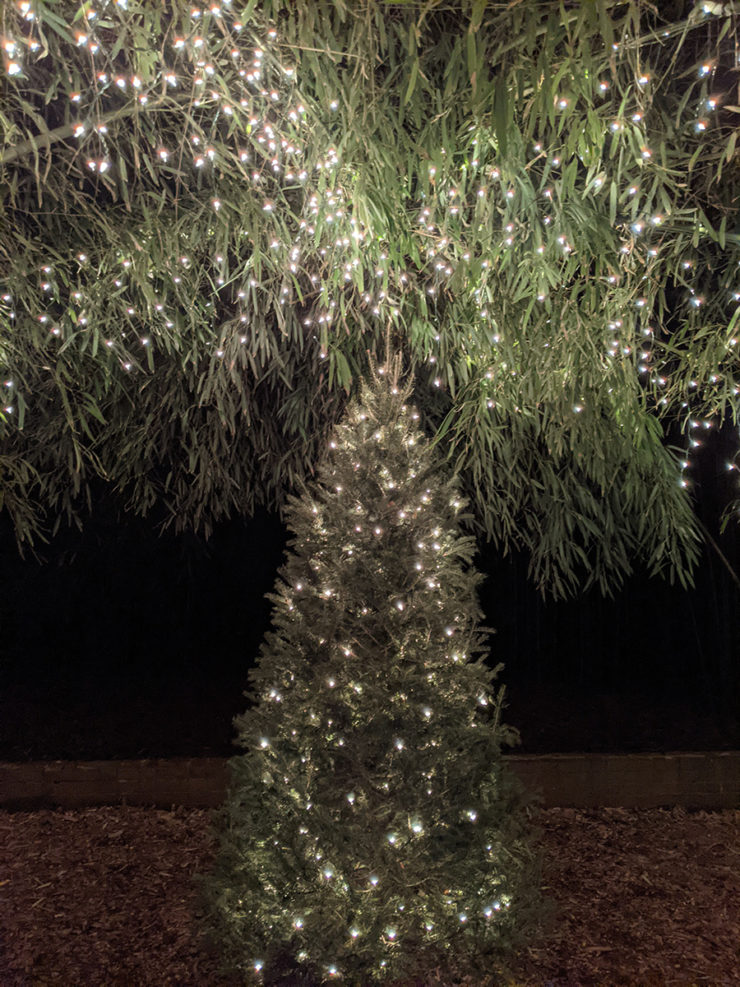 Night Lights –An Illuminating Experience!
Wednesday – Sunday, November 26 through January 9
5 – 7 PM
Beautifully lit paths throughout the grounds will reveal stunning custom light displays, handmade bamboo ornaments, and all the beauty that Blithewold's gardens and arboretum have to offer. We will be serving non-alcoholic cider, hot chocolate, hot coffee, and some hot drinks with a kick! Provided by RI Cruisin' Cocktails.
The Mansion is closed during this program.
Member Adults: $7
Member Children: $3
Nonmember Adults: $10
Nonmember Children: $5
Preregistration is required. In order to control the number of people on the property at any one time, you'll be asked to select one of three arrival times. Most visitors will spend about an hour on the property enjoying Night Lights. If your group would like to stay longer you can do that too.  
Select a date below to preregister:
January:
Wednesday, 5 – Canceled due to weather
Thursday, 6
Friday, 7 – Canceled due to weather
Saturday, 8 Closed for Private Event
Sunday, 9 – Canceled due to weather