Valentine's Tea
Thursday, February 13, 2020 to Saturday, February 15, 2020
|
Seatings are at 1 pm and 3 pm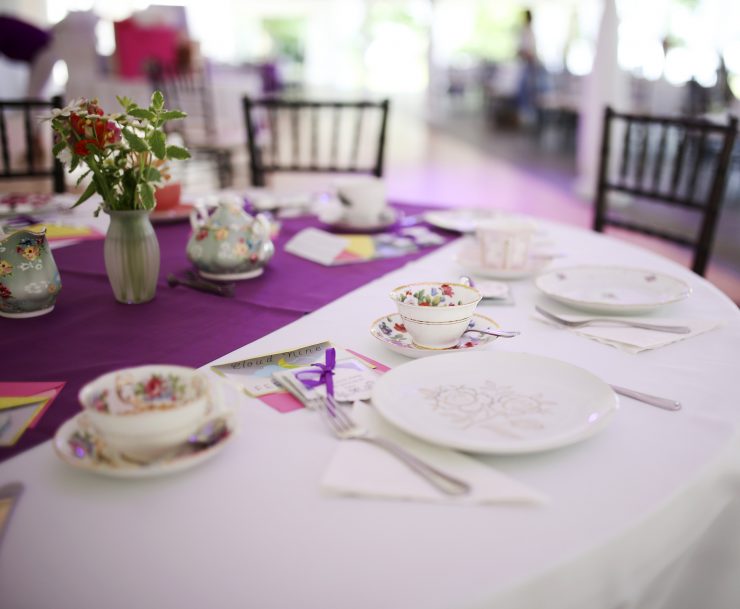 Valentine's Tea
Thursday, February 13
Friday, February 14
Saturday, February 15
Seatings are at 1 pm and 3 pm
$40 Per-person*
The Dining Room at Blithewold has always been a place where fine meals have been served to cherished guests. Today friends gather and exchange stories while delighting in a cup of tea, freshly baked scones with sweet cream, and a three-tiered tray filled with sweet and savory treats. Simply luxurious!
Share a Valentine's Tea with your loved ones.
Come in, sit down, relax, and enjoy the moment while listening to live music by guitarist Julio Amaro. Champagne will be provided.
---
Please note:
The price for Tea includes admission to the Mansion and Grounds, so be sure to leave time for touring!
Our teas are served by and largely prepared by Blithewold's volunteers.
We have a limited ability to accommodate vegetarian diets as well as nut and celiac allergies. Please specify when making a reservation.
For parties larger than 8, contact Allan Millora (extension 21) to make a reservation or private tea.
Unfortunately, we are unable to take individual payments for each member of a group. Payment must be made for the entire party at the time of registration to reserve the proper sized table for your party.
Additional information can be found on our FAQ page here.
---
Our teas fill quickly and are by prepaid reservation only.
*Additional fees apply
Click the link next to the date to purchase your seat for Afternoon Tea.
This list is updated Mon-Fri.
Thursday, 13 – 1 PM: Buy Tickets
Thursday, 13 – 3 PM: Buy Tickets
Friday, 14 – 1 PM: Buy Tickets
Friday, 14 – 3 PM: Buy Tickets
Saturday, 15 – 1 PM: Buy Tickets
Saturday, 15 – 3 PM: Buy Tickets