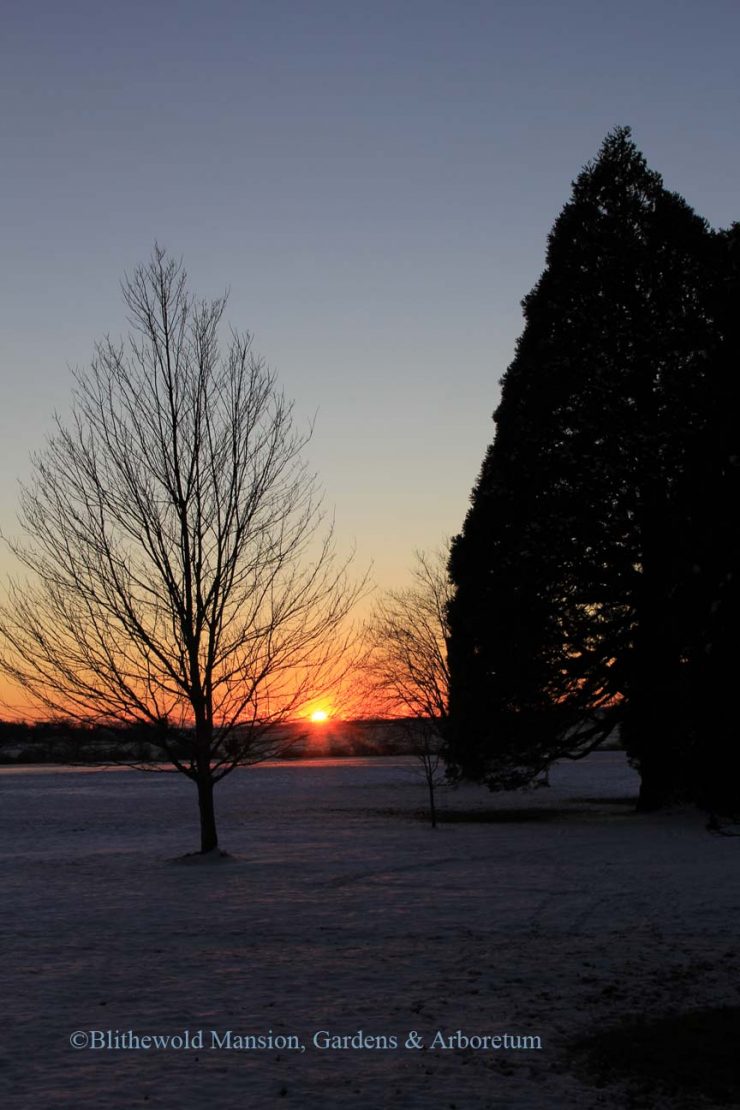 Life as a horticulturist has changed my perspective on winter.  There was a time when I felt that winter was terrible and interminable.  Not anymore.  Winter is an important time for those who tend gardens.  We take this chilly, dark season to plan our gardens, start seeds, re-pot tender perennials in need of fresh soil, and recharge after the long growing season.  Winter is also a wonderful time to appreciate all of the magnificent trees on Blithewold's property.  We are surrounded by wise and weathered specimen trees here at the arboretum.  I especially love this time of year because it allows me to admire the elegant and interesting shapes of the trees.  When I was young I thought the trees looked sad and lifeless.  Now I see them as resting in elegant repose.  We all need a time to store up our energy and prepare for the more exciting seasons of life.  Spring and summer will be upon us before we know it and the winter rest allows us (and the trees) to be ready for warmer, sunnier weather.
Today we had the opportunity to share some important tree identification tips in our Gardener's Round Table Winter Tree Bud ID class.  We all have really been enjoying getting to know the fellow gardeners that attend these round tables.  Plant nerds unite!  Joe Verstandig and I showed twig samples of trees from Blithewold's arboretum and explained how to identify a tree by its buds in winter.  I find it fascinating how much one can learn from a tree when it is not in leaf.  From opposite/alternate bud arrangement to the shape and color of buds to twig size to bark, trees hold a wealth of information for the trained eye.  It takes time to learn trees – some are easier than others – but eventually they become familiar.  One of my favorite quotes about learning how to identify trees comes from Donald Culross Peattie in his book A Natural History of Trees
The first reward of tree study – but one that lasts you to the end of your days – is that as you walk abroad, follow a rushing stream, climb a hill, or sit on a rock to admire the view, the trees stand forth, proclaiming their names to you.  Though at first you may fix their identity with more or less conscious effort, the easy-to-know species soon become like the faces of your friends, known without thought, and bringing a host of associations.
It is our desire that the trees of Blithewold (and around your neighborhood) become "like the faces of your friends".