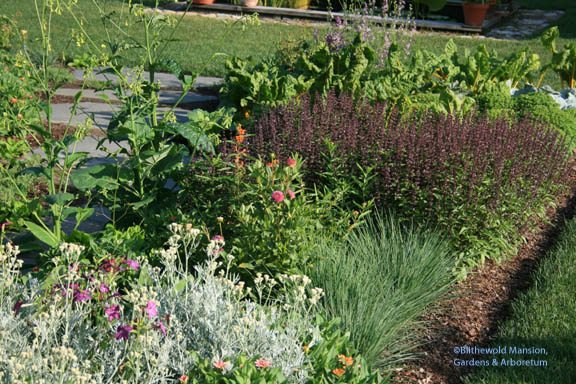 Sometimes the garden resembles a well thought out mix-tape that keeps you swaying and singing and other times it looks like we put the ipod on shuffle. Sometimes the needle hits a scratch or we just can't find the right song to follow the daylilies. I think it's one of the reasons we keep gardening – to get it right, we rewind, start over and press record again season after season. And every time we get a song or two closer to a perfect mix.
Here are some of our current clunkers:
A river of Swiss Chard running through the Plectranthus fruticosus seemed like a good idea when we planted them together but there's not enough contrast between them to make it interesting – it's like a Hank Williams and Patsy Cline mix – not to mention that the plectranthus (Patsy) has overwhelmed the chard (Hank).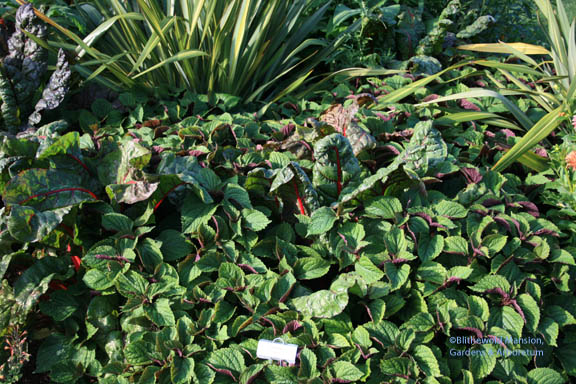 The record is skipping in this corner of the North Garden. For too long we have let plumbago (Ceratostigma plumbaginoides) and various nepetas asters and chrysanthemums play on and on and to me, there's just no tune there anymore.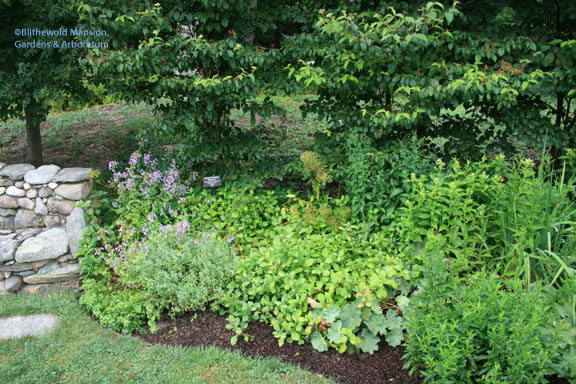 Daylilies plague me like an earworm – we keep looking for the right plant that can shift the focus away when the foliage starts to drive us crazy. – What do you plant with your daylilies (and moldy Phlox!) to hide the leaves?? (Really, truly – I'd love to know!)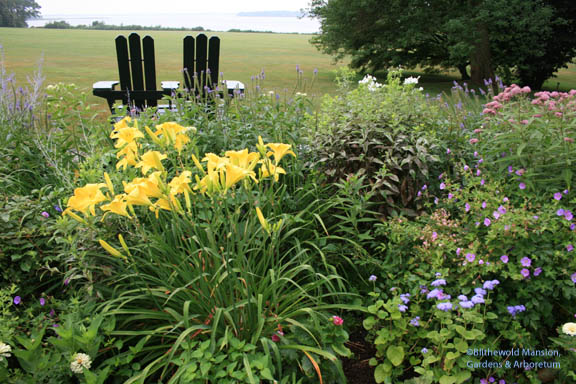 We often allow Nature to add to the mix and occasionally her choices are a little on the funky side. A wide bluestone path narrowed by sticky Nicotiana is perhaps a little like mixing Motown and Mozart…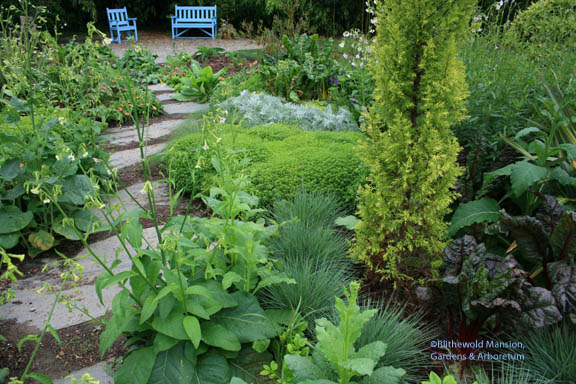 And this dodder (Cuscuta spp.)- a parasitic weed that the Rockettes discovered yesterday in the Water Garden is just like fingernails on a chalkboard!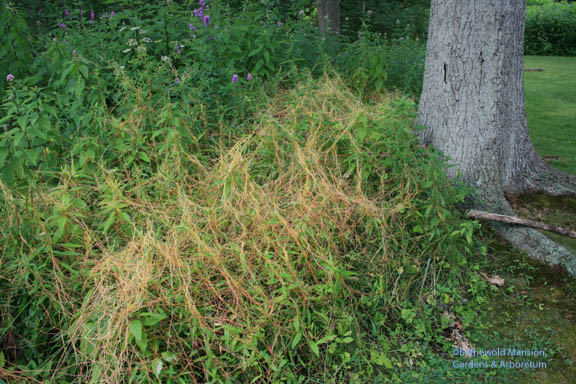 What do you have in your garden that doesn't sound quite right?