This past week everyone on the staff has had a certain look on their face – a focused, single-minded and frenzied sort of glaze – because Blithewold's Annual Meeting is tonight. And everything must. be. perfect!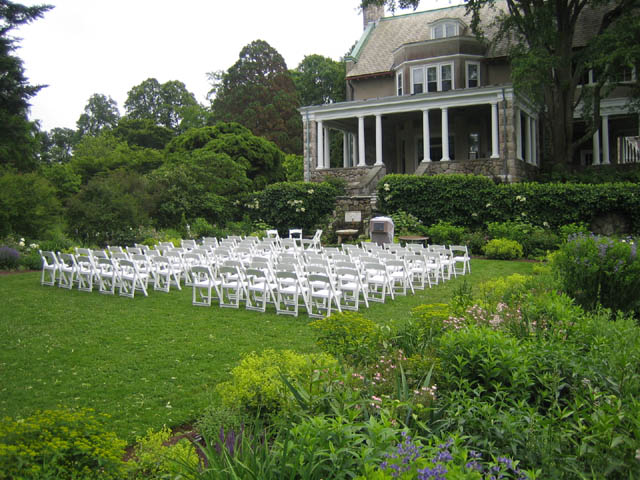 Reports were written and rewritten, speeches have been practiced ("I want to thank the Academy…"), smart looking outfits have been pressed and set aside, and all the gardens have been gone over with a fine toothed weeder and each open flower was inspected for beauty and eligibility. Yesterday the Deadheads poured over the whole Display Garden – and weeded out the last and toughest bed. I would have loved to take a picture when they were all bent over under the smoke bush looking like so many of that funny cutout lawn ornament. But to publish such a picture would have been unkind of me! (You have to know, it's the hardest thing to take a picture of the volunteers working and NOT shoot that pose!) Today the Rockettes attended to four gardens giving the whole place a last minute spruce and I think we can safely say we're ready. Now if only it was a little less bitter cold! (I'm going to have to run home for mittens and a knit cap).
Chilly temps might keep our members from wandering all the way over to the Display Garden this evening,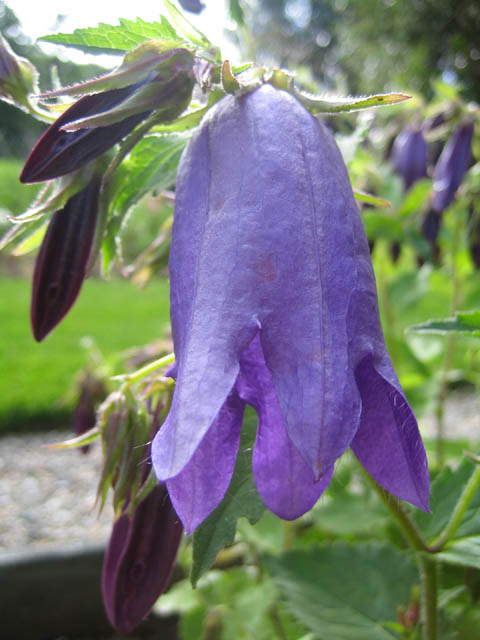 but if they do come by they might notice this lovely lady blooming right now. (I couldn't wait for Gardener's Bloom Day to show this one!…) It's Campanula 'Kent Belle'. This is a blooming beauy too of a different sort altogether –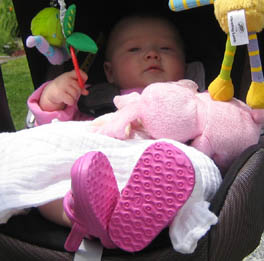 Check out the shoes!!.
Newsflash – This just in!: Layanee stopped by! I feel like I have arrived. And it was oddly reassuring to meet a fellow blogger in person – we're really real people hanging out in this virtual world!  I can't wait to see your pictures, Layanee!