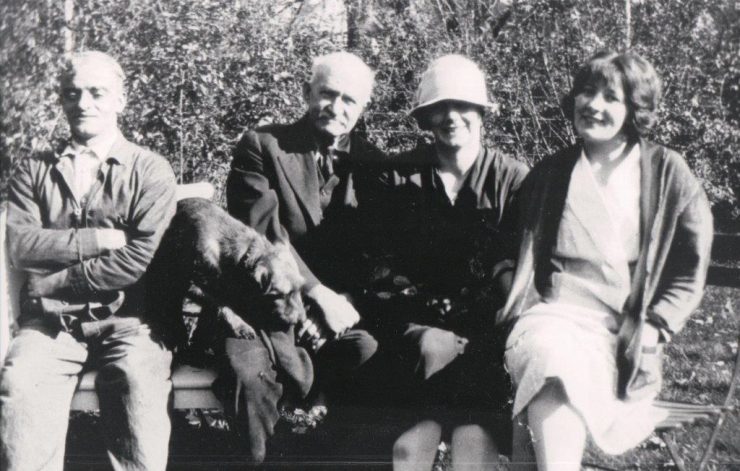 In the summer of 1978, eighteen months after the death of Marjorie Lyon, the East Bay Bulletin interviewed Tillie McDonnell, Marjorie's long-time cook. Tillie had worked for Marjorie for more than forty years, and remained at Blithewold after Marjorie's death to supervise work in the house as the Heritage Foundation of Rhode Island prepared to open Blithewold to the public.
Tillie tried to remember the number of servants who worked in the house in the 1930s when she first joined the staff. She remembered the butler, chauffeur, two cooks, Katrina (Bessie's personal maid,) a chambermaid, two waitresses, a pantry helper, two laundresses, and a houseman. These numbers do not include the day workers, or the seventeen gardeners. "These were happy days," Tillie remembered. "There was a steady stream of visitors, people coming and going all the time. We used to have seven or eight couples as quests every weekend. 
 Most nights we had 20 people for dinner. Cocktails were at 6:30, dinner promptly at 7, and everyone dressed. A typical dinner usually included seven courses. Special events such as birthdays or holidays were even more elaborate.  She [Marjorie] was a real lady, she was easily pleased. She liked her finger bowl to be right here" said Tillie, pointing to the upper right-hand corner of an imaginary place-setting. "Yet if it wasn't there as it should be, she wouldn't complain. She'd never say anything."
Marjorie would spend long summer days in the gardens, planting and pruning. She filled the house with fresh flowers daily, and supervised the two-acre vegetable garden,.
Tillie was very fond of Marjorie Lyon. "This was a very happy home. She treated us well and we loved her dearly."
[Information taken from the East Bay Bulletin, Friday June 9, 1978.]